South Africa's New Mining Minister Endorsed by Industry, Unions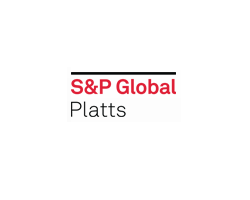 By Chris Bishop and Richard Rubin
March 1, 2018 - While South Africa's mining unions and mining companies have welcomed the appointment of the former head of the National Union of Mineworkers as the country's new mining minister, Gwede Mantashe has an unenviable task ahead of putting together a fractured industry.
New South African President Cyril Ramaphosa appointed Mantashe to his post on Monday.
Employers and the government have been squabbling over amendments to South Africa's Mining Charter -- the document that guides black ownership in the industry -- that have been hanging over the sector for more than five years.
At least 22,000 jobs are at risk in platinum alone, according to analysts at Standard Bank in Johannesburg. This week, 1,700 jobs were cut at Evander Gold Mine in Mpumalanga.
Mantashe undoubtedly knows South African mining from top to bottom and is someone the employers can negotiate with.
He began his working life deep in a coal mine, rose to become an NUM organizer and was one of the key players in the bitter 1987 all-out mining strike that saw scores of miners killed and injured.
In the latter years, Mantashe distinguished himself as a shrewd negotiator in the mining pay talks with the employers.
The Chamber of Mines has called him a man of "integrity and dignity" who had deep knowledge of the industry.
"He was a sharp negotiator and a man of integrity," Elize Strydom, who sat across the table from Mantashe for a generation as the chief negotiator for the employers at the CoM , told S&P Global Platts. "When he said there was a deal you could go home and sleep soundly in the knowledge that there was. The best part is he knows the mining industry, knows what is wrong and how to fix it."
The NUM also praised the appointment of Mantashe as minister.
"We will do our best to support him and do not want him to be biased," the union said in a statement. "We do not want any favor from him."
Yet some in South Africa's opposition parties criticized the appointment of 62-year-old Mantashe to the cabinet.
"We need younger, more dynamic, voices driving policy," said Yongama Zigebe, a leading official in the opposition United Democratic Movement.
Mantashe replaces the hugely unpopular Mosebenzi Zwane who bungled the Mining Charter and has done little to inspire confidence among foreign investors in the mining sector.
Mining employers called Zwane's Mining Charter the last nail in the coffin for South African mining.
The Mining Charter was put on hold last week, ahead of a judicial review, in favor of a negotiated rewrite involving unions, employers, government and the communities who live with the mines. it is a process expected to take many months.
CoalZoom.com - Your Foremost Source for Coal News