Australian Port Kembla's February Coal Exports Dive 58% on Year to 225,920 MT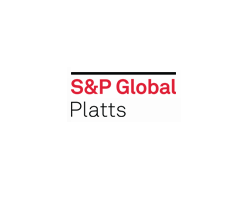 By Nathan Richardson and Wendy Wells
March 2, 2018 - Port Kembla Coal Terminal in the Australian state of New South Wales exported 225,920 mt of coal in February, down 58% fall year on year and down 26% from January, data from the operator showed Thursday.
Market sources said the terminal has been grappling with industrial issues, and there has also been production issues at mines that feed it.
PKCT was not available for comment on the industrial dispute Thursday.
Its operations manager John Gorman was earlier quoted by the Australian Broadcasting Corporation as saying he expects the terminal to ship around 5 million mt this year.
This is down from 5.45 million mt in 2017 and well below its peak of 14.4 million mt, according to port data.
A major exporter via the port, South32's Illawarra Metallurgical Coal business, suspended operations at its Appin Colliery over June-October last year, which usually accounts for 60% of its output.
It is currently operating one of two longwalls until a scheduled restart over October-December.
The miner is expecting to produce 4.5 million mt in the current 2017-2018 (July-June) fiscal year, well down from 7.07 million mt the year before.
Of the 4.5 million mt, 3.35 million mt is expected to be metallurgical coal and 1.15 million mt energy coal.
Last month, Wollongong Coal, which also ships via PKCT, was notified by the regulator that it is proposing to suspend its operations.
Salable coal production from Wollongong Coal's Wongawilli mine rose to 30,431 mt in October-December from 3,513 mt over July-September, but remained well below the 121,648 mt it produced in January-March.
It briefly halted operations in May when its mining contractor entered voluntary administration.
Port stocks at PKCT stood at 288,780 mt Thursday, up from 192,893 mt a month earlier, PKCT data showed.
There were no ships queueing or assembled at the port Thursday.
CoalZoom.com - Your Foremost Source for Coal News