Anglo American Concludes Sale of Three Coal Mines in South Africa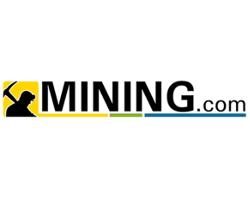 By Cecilia Jamasmie
March 3, 2018 - Anglo American (LON:AAL) has completed the sale of three Eskom-tied thermal coal operations in South Africa to Seriti Resources, a group of black-controlled companies for R2.3 billion (about $164 million).
The deal includes the New Vaal, New Denmark and Kriel mines, as well as various mine life extension projects, which supply about 24 million tonnes a year of coal to Eskom Holdings' Lethabo, Tutuka and Kriel power stations.
Collectively, those three plants account for almost 25% of the country's current power supply.
"We believe the conclusion of the sale to Seriti represents a major step change in transformation in the coal (and broader mining) sector," Norman Mbazima, Deputy Chairman of Anglo American South Africa, said in the statement.
Eskom, South Africa's biggest coal buyer and provider of almost all of the nation's power, has repeatedly said it wants suppliers to be black-controlled, as part of government push to boost black involvement in the economy to make up for discrimination during apartheid.
Partly because of that pressure, Anglo has been selling coal assets that exclusively supply the state-owned power utility, including the New Largo mine, also bought recently by Seriti, which is led by Mike Teke, chairman of South Africa's Chamber of Mines.
Thanks to the massive assets sale kicked off in 2016, Anglo — which was founded in South Africa in 1917 — came out in very good shape from the recent and sharp rout in metal prices that hurt the mining industry since late 2015 until early last year.
Only last week, it announced it had doubled its net profit in 2017, slashed debt and said it would pay its highest dividend in a decade, thanks mainly to rising commodity prices and lower costs.
CoalZoom.com - Your Foremost Source for Coal News