Trump's Steel Tariff Unlikely to Boost Coal Sector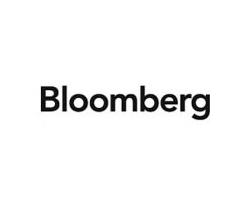 By Stephen Lee
March 6, 2018 - President Donald Trump's promised steel tariff won't do much, if anything, to boost domestic coal production, industry analysts said.
That cuts against Trump's broad narrative of a coal mining and jobs revival, which he's been espousing since his early days on the campaign trail.
The core problem is many of the coke ovens used to make steel have been idled recently, and it costs a lot to turn them back on.
U.S. Steel Corp. idled its Granite City Works in Granite City, Ill., in 2015. Similarly, AK Steel Corp. has taken its Ashland Works in Kentucky offline, DTE Energy Co, has killed its Shenango Coke Works in Pittsburgh, and ArcelorMittal has closed part of its Indiana Harbor plant in Indiana.
"Unless there is a way to increase the utilization of existing coke ovens, the tariff is unlikely to increase demand for coking coal," said Hector Forster, a steel analyst with S&P Global Platts.
Excess Capacity
But even if it were possible, the U.S. steelmaking system already has plenty of excess capacity, according to Andrew Cosgrove, global metals and mining analyst for Bloomberg Intelligence.
For example, U.S. Steel—the nation's second-biggest steel producer—has 1 million tons of excess capacity "that they could pump into the market," Cosgrove said.
Thus, even if a new blast furnace were to come online, it would "absolutely not" dramatically increase U.S. metallurgical coal production, Cosgrove said.
"This is not going to be a game changer for U.S.-met coal consumption," he said.
On Way Out
Another problem is that a second way of making steel—known as the electric arc furnace method—doesn't use coal and could be more capable of meeting any increased steel demand, Forster of S&P Global Platts told Bloomberg Environment. Some two-thirds of domestic steel is now made using electric arc furnaces, he said.
Moreover, if Trump's 25 percent tariff does go through, steel-producing countries could retaliate by slapping their own tariffs on U.S. metallurgical coal. That could deal a heavy blow to metallurgical coal exporters like Arch Coal Inc., especially since this type of coal composed more than half the total of all U.S. coal exports last year.
Total U.S. coal exports surged by more than 50 percent in 2017, according to the Energy Information Administration.
The mining industry offered a more upbeat narrative. Luke Popovich, a spokesman for the National Mining Association, said the global steel industry played a key role in coal's revival in 2017.
But he also said, "One must consider the implications of a tariff on the global market for our product."
Trump's Tariff Promises
On March 1, Trump promised to slap a 25 percent tariff on foreign steel and a 10 percent tariff on aluminum. The White House had no written materials or details ready for the public to review, but members of Congress are already objecting.
"We need a thoughtful and aggressive response to China's overproduction of steel and aluminum, but blanket tariffs are not the answer," Sen. Michael Bennet (D-Colo.) said.
But Trump is promising benefits.
Foreign countries "dump massive amounts of product on our country, and it just kills—it destroys our companies and our jobs," he said. "And it's been happening for so many years, and we are not the beneficiary.
"We have with us the biggest steel companies in the United States," Trump said. "They used to be a lot bigger, but they're going to be a lot bigger again."
CoalZoom.com - Your Foremost Source for Coal News