Pennsylvania DEP Outlines Appeal Process for Rosebud Mining Permits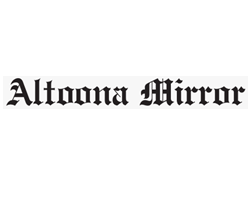 By Sean Sauro
March 6, 2018 - Those who oppose a mining company's plans to add more than 175 acres to a Cambria County, Pennsylvania coal refuse area have 30 days to file an appeal.
The appeal process was outlined in a March 1 letter from the state Department of Environmental Protection, which is weighing revised permits for a Rosebud Mining Co. operation in Portage Township.
The revisions were accepted for technical review in April 2017.
Last July, DEP officials hosted an informal conference allowing members of the public to ask questions about the proposed expansion southeast of an existing Rosebud facility.
Maps depicted the expansion of Rosebud Mining Co.'s operation add 178.6 acres to the existing Refuse Area No. 1.
That expansion, according to displayed plans, would allow for 5.2 million cubic yards of refuse to be stored at the site.
At that time, a DEP district mining manager said the expansion was necessary as the Kittanning-based mining company's Portage operation was growing beyond the capacity of its current refuse site.
"They are just running out of volume," he said at that time.
The refuse area is adjacent to a processing plant, which separates usable coal from other useless substances, Rosebud officials said.
That useless material is categorized as coal refuse and is stored in a refuse area that is lined with a material to contain the waste.
Treated runoff from the facility will be discharged into a tributary of Spring Run, according to a previous public notice.
On Monday, John St. Clair, a Rosebud official, said the permit revisions have been approved.
A letter sent to those who attended the meeting explained that anyone opposing the revisions has an opportunity to appeal.
Those appeals must be filed with the state Environ­mental Hearing Board within 30 days of when the letter was issued.
The letter stresses that "you do not need a lawyer to file an appeal with the board."
"Important legal rights are at stake, however, so you should show this document to a lawyer at once," the letter reads.
CoalZoom.com - Your Foremost Source for Coal News