Eastern Firm Crosses Zoning Hurdle to Developing a Coal Research Facility in Northern Wyoming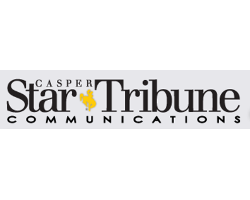 By Heather Richards
March 7, 2018 - A northern Wyoming county approved a controversial zoning application Tuesday, making way for coal manufacturing and research facilities to be developed outside Sheridan.
The firm, Ramaco Wyoming Coal Company, has been at odds with a number of local landowners over its proposed Brook Mine in recent years and lost a fight over the mining permit for Brook in October. Brook would be the first new coal mine in Wyoming in decades, but landowners were concerned by the firm's approach to key environmental issues including the impact of mining on local water wells and the effects of blasting on nearby homes.
The zoning debate, however, centered over allowing Ramaco to locate its newest coal venture in an area near the mine site that is currently zoned as agriculture or the county's industrial park.
Opposition said the site is a popular recreation area and located near the Tongue River, making a facility dealing with coal products a potential hazard. The company's representatives countered that Ramaco already owns the land and should be allowed to develop in that location. They also argued in previous interviews that the impact would not be as severe as some locals feared.
County Commissioner Bob Rolston, who voted in favor of the rezoning Tuesday, said he was impressed by Ramaco's proposal.
"It's a good positive move," he said. "I think they are honest in their approach, and I think they will be working with the folks there and the community to make it a very successful venture."
Rolston acknowledged that those in opposition valued the area for other reasons.
"It was a personal issue for some of the close neighbors there," he said.
The firm's CEO, Randall Atkins, expressed gratitude to local supporters in a statement Tuesday, and stumped for the future of coal in Sheridan County.
"We believe in a new future for coal," Atkins said. "The carbon from coal can be used as a building block for creating products used for infrastructure, building products, carbon fibers, automotive and other key industries."
Shannon Anderson, a lawyer for the Powder River Basin Resource Council, said she believed the zoning decision set a bad precedent for the county, valuing industrial ventures over agriculture and other interests.
Sheridan has been investing in the area for years because of its value as a hunting, fishing and recreation spot, contributing key dollars in their local revenue. Putting a manufacturing center in the middle of it will degrade that value, she said.
Ramaco and the Powder River Basin Resource Council have been at loggerheads for years over the company's intentions with the Brook Mine.
An independent environmental review board sided with the council and some landowners over the mine in October sending Ramaco back to the drawing board.
The company has distanced its intentions with Brook from the proposed research and manufacturing facility, and tweaked its name to distinguish it from Ramaco Resources, the CEO's coal firm in Appalachia.
Ramaco originally sought to sell coal from the Brook Mine to power producers, like the much larger coal mines east of Sheridan County, and quickly became entangled in a fight over right of ways with another coal company in Sheridan County. But with the coal market in a period of uncertainty and falling demand, the company reworked its Wyoming intentions early last year.
The amount of coal needed for the manufacturing and research approach, the company has said, is likely small enough to find interested providers just next door whether the Brook mining permit proceeds or not.
CoalZoom.com - Your Foremost Source for Coal News