Clean Coal Technologies Inc. Announces Upcoming Shareholder Meeting and Confirms Test Plant Relocation to Wyoming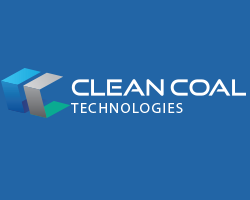 March 7, 2018 - Clean Coal Technologies, Inc., the leading clean-energy company utilizing patented and proven technology to convert run of mine coal into a cleaner burning and more efficient fuel, today announced that their upcoming shareholder meeting will take place on April 30th, 2018 (details below). The company also confirmed that their test facility has moved from the AES coal-fired power plant in Oklahoma to Wyoming.
"We are pleased to confirm that our test facility operation at AES in Oklahoma is now completed and was successful. The facility has been moved to Wyoming where reassembly plans are underway," stated Clean Coal Technologies, Inc. CEO/President, Robin Eves. "The reassembly will take into account significant input from the University of Wyoming that will help to showcase the many applications of our patented Technologies and will incorporate enhancements following the course of our latest schedule of tests. Upon completion of the reassembly we expect to very quickly be receiving coal samples of 500 ton batches from multiple potential worldwide customers, including three Indian power and steel companies, among them Jindal which will be the final phase of the due diligence period of the TLA signed with Clean Coal Technologies, Inc. before their second payment and the commencement of their commercial operations. Negotiations with other coal producers from around the world are ongoing, and we've confirmed that shipments are also being planned from Russia, Indonesia, and Saudi Arabia.
"We are currently working on the logistics of receiving these test samples and expect that the testing of specific coal samples in Q2-Q3 of 2018 will be the last phase of due diligence from some of our partners prior to the signing of commercial licenses," concluded Eves.
"We are also pleased to announce that the shareholder meeting will take place on April 30th, 2018 at 10:00 am at the Marriot Hotel in Stamford, CT. Shareholders will receive all relevant data in the coming weeks," added Clean Coal Technologies, Inc. COO/CFO, Aiden Neary.

Clean Coal Technologies, Inc., a cleaner-energy technology company with headquarters in New York City, NY, holds patented process technology and other intellectual property that converts raw coal into a cleaner burning fuel. The Company's trademarked end products, "Pristine™" coals, are significantly more efficient, less polluting, more cost-effective, and provide more heat than untreated coal. The principal elements of the Company's pre-combustion technology are based on well-proven science and tried-and-tested industrial components. The Company's clean coal technology may reduce some 90% of chemical pollutants from coal, including Sulfur and Mercury, thereby resolving emissions issues affecting coal-fired power plants.
CoalZoom.com - Your Foremost Source for Coal News