NMA Applauds House Committee's Passage of Bill to Streamline Mine Permitting, Unlock U.S. Mineral Potential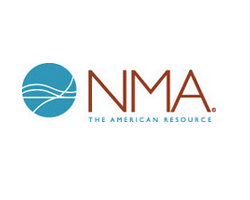 March 7, 2018 - The following statement was released today by National Mining Association (NMA) President and CEO Hal Quinn applauding the House Natural Resources Committee's 21-16 passage of Rep. Mark Amodei's (R-Nev.) "National Strategic and Critical Minerals Production Act":
"Congressman Amodei's bill, which was passed by the House Natural Resources Committee today, is an important first step in bringing the U.S. mine permitting system into the 21st century. In making key permitting systems more efficient, we also boost the country's economy, manufacturing renaissance and pave the way for much needed repairs to our crumbling infrastructure.
"While America is home to $6.2 trillion worth of mineral resources, a lengthy and duplicative federal permitting process that can last upwards of a decade discourages investment and jeopardizes the growth of downstream industries. High-wage jobs and technological innovation depend on a secure and reliable domestic mineral supply chain, and this bill gets us closer to delivering that security.
"With significant delays in the permitting system, it is no small wonder America's dependence on mineral imports has doubled over the past 20 years. Today, less than half of the mineral needs of U.S. manufacturing are met from domestically mined minerals. These trends will only worsen if we do not advance policies that enable U.S. mining to perform to its full potential. We can do better – and we must for our country to realize its full mineral supply potential.
"When U.S. mining thrives, so does American industry. NMA applauds the committee and Subcommittee Chairman Paul Gosar (R-Ariz.) for passing this legislation, which will improve coordination among state and federal agencies, clarify responsibilities, avoid duplication, set timeframes for completion, and bring badly needed accountability to the process – all without compromising our rigorous environmental standards."
CoalZoom.com - Your Foremost Source for Coal News