Westmoreland Tightens 2017 Adjusted EBITDA and Free Cash Flow Guidance; Commits to Running Coal Valley with Favorable Economics Secured; Engages Restructuring Advisers to Develop Options for Consolidated Capital Structure Improvement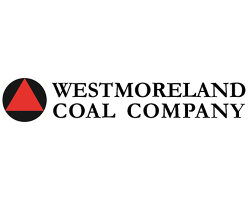 March 7, 2018 - Westmoreland Coal Company (Nasdaq:WLB) today stated that it expects 2017 adjusted EBITDA to be near the high end of its previously issued range of $250 to $270 million and for free cash flow to be in the middle of the previously issued guidance range of $90 to $115 million.
"Our team remained focused on operations and ensured we met our adjusted EBITDA and free cash flow expectations for the year," said Michael Hutchinson, Interim Chief Executive Officer. "As we entered 2018, we reassessed our Coal Valley strategy and seized the opportunity to lock in favorable economics. On the strength of Newcastle pricing, we secured positive Coal Valley EBITDA and cash flow for 2018 through locked-in offtake commitments and secured rail and port contracts for the large majority of our production this year."
Gary Kohn, Chief Financial Officer, commenting on the capital structure activities noted, "While our efforts on both the MLP and San Juan debt continue, we are now diligently working on the next step in our capital structure improvement process: a holistic solution for all of Westmoreland. Accordingly, we have engaged advisers, Alvarez & Marsal and Centerview Partners, to assist us in the evaluation of all options available to us to improve our overall balance sheet health."
Westmoreland Coal Company is the oldest independent coal company in the United States. Westmoreland's coal operations include surface coal mines in the United States and Canada, underground coal mines in Ohio and New Mexico, a char production facility, and a 50% interest in an activated carbon plant. Westmoreland also owns the general partner of and a majority interest in Westmoreland Resource Partners, LP, a publicly-traded coal master limited partnership (NYSE:WMLP).
CoalZoom.com - Your Foremost Source for Coal News