Metallurgical Coke Imports May Meet Demand From US Blast Furnace Restarts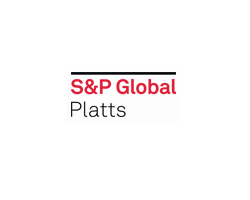 By Hector Forster and Jeremy Lovell
March 8, 2018 - Increased imports of met coke into North America as blast furnaces restart may supplement tight domestic coke supply, industry sources said Wednesday.
Import coke demand supported by US steel prices and margins may support seaborne coke prices already at a high.
In the Asia-Pacific markets, attention is more on near term coking coal supply rates from Queensland after heavy rain and railing problems, rather than the impact on regional coke markets from US steel tariffs, a coal miner said.
US trade policy developments impacting coking coal and coke may be slower to materialize, despite a hotly anticipated restart at the Granite City blast furnace confirmed Wednesday.
US steel markets may see domestic steel rates at integrated mills push up, aided by import steel tariffs protecting their market and boosting demand for alternatives.
But increasing output from blast furnaces may be restricted by local coke production constraints after industry restructuring closed ovens in several Midwest states, according to industry sources.
US Steel said it will restart the 1.2 million st/year 'B' blast furnace at Granite City in Illinois to support "anticipated increased demand for steel in the US," from pending action on steel imports announced by President Donald Trump on March 1, the Pittsburgh-based company said.
The Granite City unit was idled for just over two years. A SunCoke Energy plant onsite is shipping blast furnace coke to other sites. US Steel did not immediately respond to a request for comment on coke supply.
US coking coal demand was estimated by a source to potentially grow by around 2 million st/year, or around 1.8 million mt/year, should multiple North American blast furnaces restart and add to domestic coke production. US met coal annual demand has hovered around 18 million-20 million st, based on industry estimates.
"If all restart, we have to consider how long it takes and what is the companies' philosophy around coke quality, as well as the market conditions. They all come into play," said a US industry source.
US Coke
The US produced 11.8 million st of met coke in 2016, and 9.6 million st in January-September 2017, up 8% on year-earlier rates, according to latest EIA data. Coke imports totaled 33,000 st in January-September 2017, and imports to the steel sector are marginal at best.
Speculation suggests importing coke to Canada or to Indiana Harbor in Lake Superior may be more likely, as other US steel plants may have more complex logistics to receive imported coke.
Reference coke prices, for high CSR 66%/65% grade exported from China, have trended well above reference mid-tier HCC import coking coal prices into China since May 2017, according to Platts data. Such coke trades into Europe and Brazil as well as in Asia.
"We're all bumping on the physical limits of coke batteries," the source said, referring to operating rates.
Chinese coke prices, and Colombian coke exports, may be pricing far higher compared to captive coke production. US met coal contract prices have lagged equivalent seaborne export spot pricing since 2016, based on industry data and estimates with Platts export spot prices, often used in trade.
US Steel may be "slightly in a coke deficit" should both blast furnaces at Granite City restart, while AK Steel is unlikely to need to import coke due to coverage from its ovens and in contracts with SunCoke, said an industry consultant.
Captive ovens, which supply around two thirds of US steelmaker demand, and SunCoke's various US facilities may be able to run slightly higher, he said.
US Steel
He expects US Steel "would strongly consider imports to cover that deficit."
SunCoke is already operating at high nameplate levels on an annual contracted coke sales basis, and may be limited in the ability to materially produce more coke, said a source close to the company.
ArcelorMittal, the only company with blast furnaces in the US and Canada along with various coke plants, may be forced to reconfigure supplies and import into Canada if necessary, the consultant said.
The interconnected nature of the coke plants in the US and Canada supplying the existing blast furnace fleet would potentially switch some flows and spread some of any increase in coke output with demand, partly mitigating the need for imports, his analysis showed.
Should one of the Republic blast furnaces in Lorain, Ohio restart to produce pig iron for EAF mills, there may be a further need to import coke, he added. Republic Steel and ERP Iron Ore plan to restart a 1 million st/year blast furnace to make pig iron and start to operate by the end of 2018, according to a local news report last week.
An industry executive said US coke plants are already running at high rates following closures, and any incremental demand for coking coal was limited.
Any increase in coke output may require high-vol A and mid-vols, rather than US low-vols. This is to ensure operating at shorter coking cycles is viable without adding to wall pressure and maintaining coke quality.
"More low-vol could be problematic to slot oven batteries due to wall pressure concerns at faster push rates," said the consultant. "Any yield improvement would have to come from lower vol high vols and/or mid vols first replacing the lost yield from the low vol reduction and then compensating for the lower yields generated from the poorer high-vols displaced from the blend."
The premium for 66/65 Chinese BF coke FOB, over mid-tier HCC import prices -- used as a gauge by some international traders -- has ranged at 75-112% in favor of 66/65 coke during October 2017 through February 2018.
The outright coke making spread has been above $100/mt over the period, using a 1.25:1 ratio of HCC to coke, and excluding transportation and handling charges.
The adjusted coke to coal spread previously had never been above $100/mt, based on Platts price data available to April 2015.
CoalZoom.com - Your Foremost Source for Coal News