Rick Perry Seeks New Path to Save Coal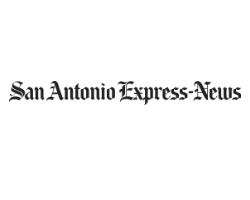 By James Osborne
March 8, 2018 - Energy Secretary Rick Perry is pushing the development of a new generation of coal power plants while seeking to slash spending on technology that many government officials and analysts view as critical to coal's survival in a low-carbon world.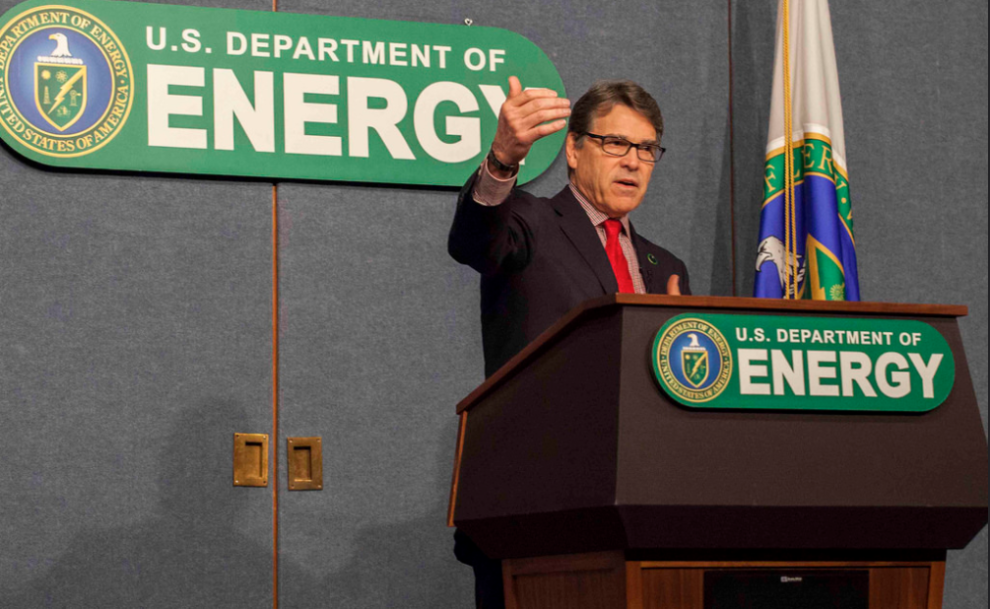 Rick Perry
The effort represents another move by the Trump administration to fulfill its promises to revive the coal industry, under pressure from environmental regulations and cheaper, cleaner natural gas. Under the Department of Energy's proposed budget for 2019, government laboratories within the next four years would complete at least two designs for smaller, modular coal plants that produce more electricity from less coal.
The so-called High Efficiency Low Emissions plants would produce less carbon dioxide than traditional coal plants, but nowhere near the gains scientists say are necessary to slow climate change and meet targets under international accords. To help cover costs of designing the new plants,the Trump administration is proposing an 80 percent cut from the $196.3 million budgeted by Congress last year for research and development for carbon capture, which entails separating out carbon emissions for industrial uses or storage underground.
The Obama administration also supported high-efficiency coal plants but included carbon capture systems in its design, said Tarak Shah, a senior adviser in the Energy Department under former President Barack Obama.
"No one wants to build a coal plant without (carbon capture)," Shah said. "They can't get financing."
The Energy Department declined to make officials available for an interview.
The proposal for developing new coal plants is not expected to get much support in Congress, which determines how taxpayer dollars are distributed. But it gives insight into how the Trump administration and Perry are bucking a global effort to transform the energy sector to reduce greenhouse gas emissions.
The Energy Department's efforts to design smaller, cleaner coal-fired plants also highlight the difficulties policymakers have faced as they try to prop up coal. Carbon capture, so far, has proved wildly expensive, while the Federal Energy Regulatory Commission recently rejected a proposal by Perry to subsidize coal and nuclear power plants with higher rates.
A full-sized power plant hasn't been built in the United States in at least five years. Between the flood of cheap natural gas and breakthroughs in solar and wind energy, as well as a growing global consensus on climate change, the economics simply looked too uncertain for coal plants that are expected to operate for decades and cost billions of dollars to build.
But President Donald Trump, who has called climate change a "hoax," has plowed ahead with efforts to help coal, pulling back Obama-era regulations reducing carbon emissions from the power sector. Still, there is widespread expectation among power industry officials and analysts that the policy will not last into the next administration, as governments worldwide come together on climate change.
Matt Preston, an analyst at the research firm Wood Mackenzie, said its still possible that power companies might be persuaded to build high-efficiency coal plants, but that might be a hard sell.
"Even with significant government involvement, it's still no less expensive than building wind or solar or gas," Preston said. "But it also comes with a whole bunch of headaches from investors saying they don't like you burning coal."
To move ahead with the development of high-efficient coal plants, Perry and the Trump administration will need to convince a Congress that has increasingly backed carbon capture research and development to go ahead with their plan. And then they will need to convince power companies and utilities to invest in a coal technology many believe will be outdated within the decade.
Paul Bailey, president of the American Coalition for Clean Coal Electricity, which represents coal-mining and power companies, said interest in the high-efficiency, low-emission coal plants is growing as older, traditional plants are shut down and regulators become concerned about keeping electricity flowing. But when — and whether — the new plants would be ready to fill the gaps remains unclear.
"We think it's going to take (FERC) four to five years to sort all that out," Bailey said, "so were trying to pause as many of these retirements as we can while they figure out how many coal plants they need."
The administration's move to shift the Department of Energy away from carbon capture mirrors a frustration within the coal industry itself. The Obama administration spent billions trying to develop carbon capture technology, focused on what was supposed to be a $3.5 billion carbon-free coal plant in Kemper County, Mississippi. But the project, which was managed by Southern Co., went $4 billion over budget before being abandoned last year.
"The coal companies tried to push (carbon capture) and technologies they thought would give them some longevity," said Joe Aldina, director of coal analytics at S&P Global Platts. "They know they need carbon capture in the long term. But they saw what happened at the Kemper plant and the delays and overruns there. There's a general skepticism."
But among policymakers, both inside the United States and out, the failures of scientists to so far make carbon capture commercially viable have done little to stamp out interest.
The United Nations Intergovernmental Panel on Climate Change says developing carbon capture will be essential to preventing the planet from warming more than 2 degrees Celsius — the point at which the consequences on sea level and weather are believed to be far more severe.
Earlier this year, the Republican-led Congress passed legislation almost doubling the tax credits for carbon capture, prompting major energy players like Shell and Mitsubishi Heavy Industries to join with other firms in advocating for government policy supporting carbon capture.
Last year Congress ignored Trump's suggestions for draconian cuts for research into carbon capture, renewable energy and other technology. Most expect the same treatment for the Energy Department's proposal this year, Shah said.
"It's not your traditional red state, blue state divide," he said. "You have rock solid red Republicans behind (carbon capture) all the way, including people who work in oil and gas."
CoalZoom.com - Your Foremost Source for Coal News