Virginia Coal & Energy Alliance 9th Annual PE Seminar - March 29, 2018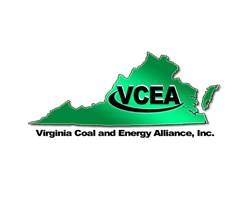 March 8, 2018 - The ninth annual Professional Engineers in Mining Seminar is fast approaching, Thursday, March 29, 2018 at the Russell County Conference Center, 139 Highland Drive Lebanon, Virginia. The program begins at 7:30 a.m. with registration and a continental breakfast. Lunch will also be provided. Take advantage of the early-bird registration fee. Register TODAY!! Click here to download the registration form.
You will receive eight Professional Development Hours for your attendance.
Some of the topics and guest presenters are:

rare earth extraction from coal sludge, and/or
T&E Species Issues (Big Sandy Crayfish & bats)
1996 Biological Opinion update
Update on the Status of the Clean Water Rule
Brooks Smith, Troutman Sanders
Jessica L. Yeager, Potesta & Associates
Barbara F. Altizer
Executive Director
Virginia Coal & Energy Alliance, Inc.
Billing Address: P. O. Box 339, Lebanon, VA 24266
Shipping Address: 131 Highland Drive, Lebanon, VA 24266
Phone: 276-889-4001
Direct: 276-889-2262
Fax: 276-889-3055
Cell: 276-970-5580
Home: 276-881-8109