U.S. Steel Issues Statement on National Security Action by President Trump on Steel Imports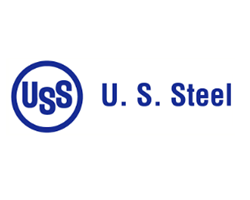 March 9, 2018 - United States Steel Corporation (NYSE:X) issued the following statement in response to President Trump's action resulting from the Section 232 national security investigation by the U.S. Department of Commerce into the effects of steel imports.
Of the decision, President and Chief Executive Officer David B. Burritt said, "For far too long, steel imports have been allowed to undermine America's steel strength. Our national security is only as strong as American steel. President Trump's action will begin to level the playing field for the security and manufacturing strength of the United States."
United States Steel Corporation, headquartered in Pittsburgh, Pa., is a leading integrated steel producer and Fortune 300 company with major operations in the United States and Central Europe.
CoalZoom.com - Your Foremost Source for Coal News