Sir Alex Ferguson Backs Blue Brazil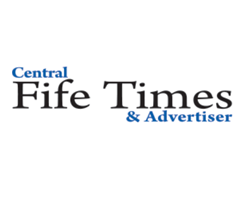 March 17, 2018 - One of world football's greatest ever managers, Sir Alex Ferguson, is lending his support to save Cowdenbeath.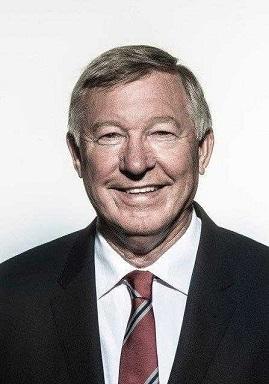 Alex Ferguson
The legendary former Aberdeen and Manchester United boss is dismayed that the club – for which he has had a soft spot for more than a quarter of a century - is currently struggling to stay alive in the Scottish Professional Football League.
The Blue Brazil, a club with a great history, currently sit at the bottom of the Second Division, 15 points adrift of their nearest rivals.
If Cowden are relegated at the end of the season, they will drop into the Lowland League. The tough reality is that it can be hard to climb back into the senior league.
Last season, the club only avoided the drop into the Lowland League by winning a penalty shoot-out against East Kilbride.
Cowdenbeath FC no longer owns Central Park, or the stock car racing franchise. The club is currently run by fans, who have sometimes had to put their hands into their own pockets to bail the club out. Such a situation is simply unsustainable.
No white knight is waiting in the wings, ready to invest in the club. This means that the future of Cowdenbeath FC lies in the hands of the fans and the wider Cowdenbeath community.
A new fundraising venture, Club 135, has been launched to preserve Cowden's future as a senior football club.
Club 135 seeks to honour the miners who founded Cowdenbeath FC some 135 years ago. It aims to raise £135,000 to help build a more solid financial base to meet existing and future commitments if the club is to survive.
Sir Alex Ferguson has been a fan of Ron Ferguson's Black Diamonds and the Blue Brazil ever since it was published in 1993. The two have remained in touch since then: indeed, Sir Alex wrote a foreword for the newly updated edition which was published in 2014.
"Cowdenbeath Football Club is a smashing wee club," he wrote. " It's the epitome of the lower-league clubs who struggle a lot and have good times and bad times. They always have great stories at the heart. "I have a lot of good memories of Central Park, Cowdenbeath. In 1970, Falkirk won the Second Division Championship and Cowdenbeath were runners-up. The games between the two teams were titanic.
"In one of the games at Central Park, I was up against Andy Kinnell, the Cowden centre half, who used to kick lumps out of everybody. We had a running battle through the game. In the tea room after the match, I was attacked by the tea lady.
"You hit my boy," she said to me. She was Andy Kinnell's mother! I was rescued by Andy Matthew, the Cowden manager, who pretended there was a phone call for me. Andy and his wife Anne were good friends of Cathy and myself - we used to go on holiday together. All managers should start at clubs like Cowdenbeath, and learn their trade. You have to learn the basics about budgets and wages. When I started as manager at East Stirling, there were only seven signed players. I had to find another five. It was a steep learning curve.
"It's wonderful that a writer like Ron Ferguson can write books about the club he loves. Black Diamonds and the Blue Brazil is a great read. It's full of superb stories about the ups and downs of a great wee football club and the mining industry in Fife. I thought Ron's other book about the Blue Brazil, Helicopter Dreams, was fantastic as well."
Ron, a lifelong fan who was brought up in Stenhouse Street, explained that Scott Southgate, a keen member of the Club 135 campaign team, suggested that he should write to Sir Alex to ask if he would be willing to support the fundraising campaign.
"Sir Alex responded positively right away to the invitation," he said.
"It's great to have such an inspirational figure on board as a celebrity supporter of the campaign. He hopes the wider Cowdenbeath area will rally behind the club, which has such a great history."
Cowdenbeath FC chairman Donald Findlay QC, who was born and brought up in Cowdenbeath, enthusiastically welcomed Sir Alex's support for the cause: "Club 135 is crucial to our plans to improve the Club's financial position and to enable us to mount a real challenge for promotion next season", he said.
"We have received a good deal of support thus far but the generous backing of someone of the stature of Sir Alex Ferguson will be a considerable boost to our efforts.
"I am personally very grateful to Sir Alex for showing an interest in Cowdenbeath FC. A small Club we may be but we are a community Club with a long and proud tradition and we are determined to take the Club forward in what is an admittedly difficult financial climate.
"The backing of Sir Alex will enable us to reach out to all those supporters who believe in grass roots football and especially those who have affection for the town of Cowdenbeath and the Blue Brazil".
Ron Ferguson added a hopeful footnote: "Before our crucial relegation play-off match against East Kilbride at the end of last season, Sir Alex texted me to wish the Blue Brazil good luck. The news was relayed to the players, who responded in style. Sir Alex's support for our new campaign may bring us more good luck!"

For more information on Club 135, please click here.
To make a donation, please click here.
CoalZoom.com - Your Foremost Source for Coal News