Permit Revision Approved for Cloud Peak Energy's Youngs Creek Mine in Wyoming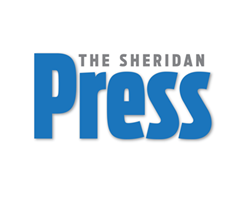 April 1, 2018 - A recent permit revision to the Youngs Creek mine, an undeveloped mine 13 miles north of Sheridan, Wyojming owned by Cloud Peak Energy, could accelerate plans for development, according to Cloud Peak spokesman Rick Curtsinger.
"The plan was updated to accommodate earlier potential development," Curtsinger said. "However, the development of the Youngs Creek Mine remains a lengthy process and still dependent on market conditions."
Curtsinger did not comment further on what the latest permit revision entails.
Cloud Peak has previously applied for a revision to its permit at Young's Creek, which would allow it to mine at the site, pending review from the Wyoming Department of Environmental Quality.
Cloud Peak acquired Young's Creek Mine in 2012 for $300 million. According to a press release, Young's Creek contained approximately 450 million of in-place coal at the time Cloud Peak purchased it. The acquisition also included 38,800 acres and extended the border with Cloud Peak's Spring Creek Mine, 7 miles to the north.
At the time of purchase, Cloud Peak said further development of the mine would depend on the availability of West Coast export terminals and continued demand for coal in Asian markets.
Since acquiring the mine, Cloud Peak has performed exploratory drilling at the site but has note extracted coal.
According to a report published by the Casper Star-Tribune last year, Cloud Peak's application with the Army Corps of Engineers shows mining development at Young's Creek will impact two nearby waterways starting in 2020, and continued operations would affect two streams between 2020 and 2046, with cleanup and reclamation scheduled for 2051.
The Tribune reported the project would also impact 20 acres of wetlands, more than 11,000 feet of stream and would temporarily divert a stream.
Curtsinger said Cloud Peak has not announced a projected timeline for the project.
CoalZoom.com - Your Foremost Source for Coal News