U.S. Energy Imports Are the Highest in 35 Years as Exports Shatter Records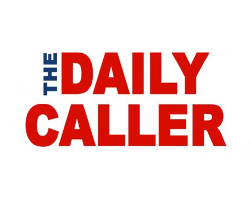 By Michael Bastasch
April 1, 2018 - U.S. imports of energy from other countries were the lowest since 1982 during President Donald Trump's first year in office, according to Energy Department data.
The 35-year low in energy imports were largely driven by booming exports of American petroleum products, natural gas, crude oil and coal. For 2017 export levels, the U.S. Energy Information Administration (EIA) reported a "27% increase from 2016 and the highest annual U.S. energy exports on record."
It's good news for the Trump administration, which has pushed "energy dominance" as a policy goal. Federal agencies have rolled back regulations seen as hindering energy production and exports.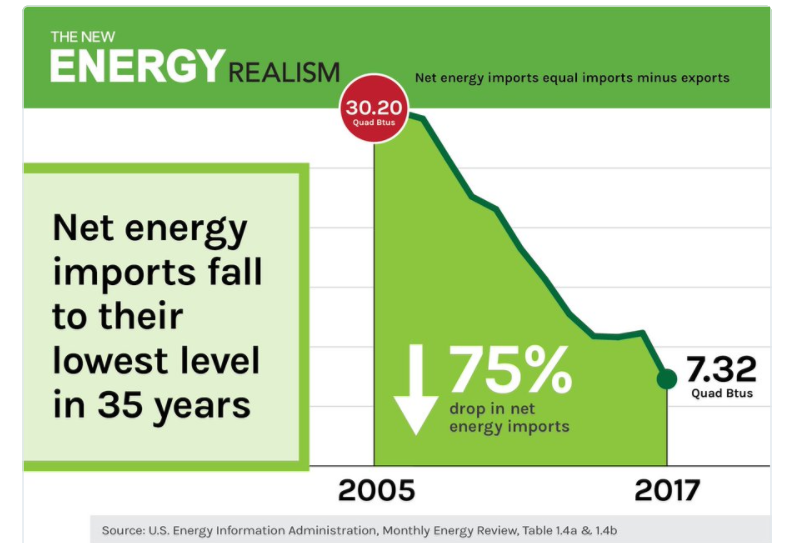 EIA, the Energy Department's statistics arm, says the U.S. became a net exporter of natural gas last year, mostly from pipelines to Mexico and Canada. But oil exports also boomed thanks to Congress repealing the crude export ban during the last administration.
Coal and petroleum product exports were also up substantially in 2017 at 61 percent and 11 percent, respectively. EIA noted "the United States was a net exporter of coal, coal coke, petroleum products, natural gas, and biomass, but a net importer of crude oil."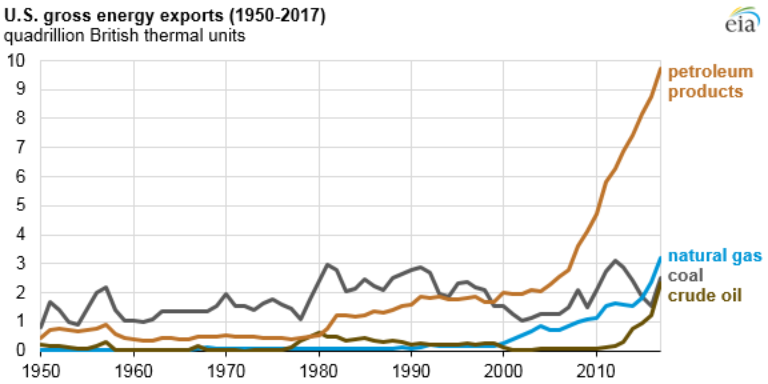 CoalZoom.com - Your Foremost Source for Coal News