North Dakota Land Released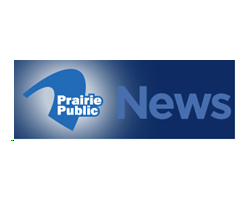 April 2, 2018 - A reference to Coal Country usually evokes images of the hills of West Virginia or Kentucky. Rarely does North Dakota leap to mind.
But the state has the largest single deposit of lignite in the world, with an estimated 351 billion tons still in the ground. While lignite never matched agriculture as a North Dakota product, it continues to be a valuable commodity. About thirty-two million tons are mined annually.
North Dakota has a long history of coal production. With a shortage of trees, settlers used coal for cooking and heating, and it also powered steamboats. The first North Dakota coal mine was opened in 1873. By the early 1920s, over 250 coal mines in the state produced over one million tons of lignite. In 1920 General William Washburn opened North Dakota's largest mine at Wilton.
But the needs of the coal industry sometimes clashed with the needs of settlers. On this date in 1909, many settlers in McClean County were in a state of confusion regarding their claims. Entire townships in the county had been withdrawn as potential sites for settlement while they were inspected for signs of coal. This included land that had already been claimed. Some of the land had already been surveyed.
In March 1909, Representative A.J. Gronna of McClean County contacted the Department of the Interior and asked for a quick resolution. He pointed out that settlers could not finalize their claims until the matter was settled and they were issued the required patent for the land. Gronna received a reply two days later. Acting Commissioner S.V. Proudfit explained that the McClean County land was "involved in the coal question." But in the waning days of the previous legislative session, Congress passed a law returning the land to public entry. Proudfit said that McClean County would be affected by the recent legislation, and added that action was only waiting on the final report. The Washburn Leader reported that the unsettled state of affairs had been resolved. The newspaper expected that all suspended and unsettled proofs would be quickly decided and the patents assured.
CoalZoom.com - Your Foremost Source for Coal News