Frank Calandra, Inc. Purchases CSA, CDS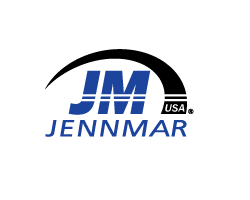 April 3, 2018 - JENNMAR Corporation's parent company, Frank Calandra, Inc. (FCI), has purchased all outstanding shares of Compliance Staffing Agency (CSA) and Complete Drilling Solutions (CDS), thus fully integrating the two companies into the FCI, Inc. group of companies.
Frank Calandra, Inc. includes more than a dozen companies ranging in products and services to serve the mining, tunneling and civil construction industries.
CSA (Compliance Staffing Agency) focuses on supplying safe and productive employees to the mining, oil & gas, industrial and manufacturing industries, offering Temporary, Contract-to-Hire, and Direct Placement employment options. In addition to supplying employees, CSA also provides MSHA training.
CDS (Complete Drilling Solutions) provides oil and gas drilling services to the exploration & production operators of the Appalachian basin. Services include drilling rigs capable of drilling to the lateral, augering rigs for well cellar, conductor and mousehole drilling, complete air packages, and other ancillary equipment.
Of the transaction, FCI's Executive Vice President, Tony Calandra remarked, "these acquisitions help to further diversify our group of companies, adding to our already robust presence in mining and the underground energy industry which remains our focus and core competency."
Brian Delomma remains Vice President of CSA, and Brent McClain remains Vice President of CDS. Both will report to Tony Calandra. Steve West remains Vice President of JENNCHEM Midwest and CSA West, reporting to Tony Calandra. Troy Dolan, former CEO of both CSA and CDS, will serve as a consultant for the foreseeable future with FCI, Inc.
CoalZoom.com - Your Foremost Source for Coal News