Amtrak Edict Threatens Future of New River Train Excursion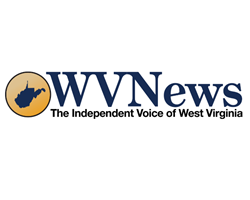 By James Casto
April 3, 2018 - Amtrak has said that, effective the end of April, it will no longer operate charter services or special trains. That could mean the end of the line for the New River Train, which travels between Huntington, West Virginia and Hinton, West Virginia each October.
Since its debut in 1966, tens of thousands of passengers have ridden the popular excursion train. In 2017, the train, operating with Amtrak locomotives and crews, carried a total of nearly 5,000 passengers in its four round-trips between the two cities.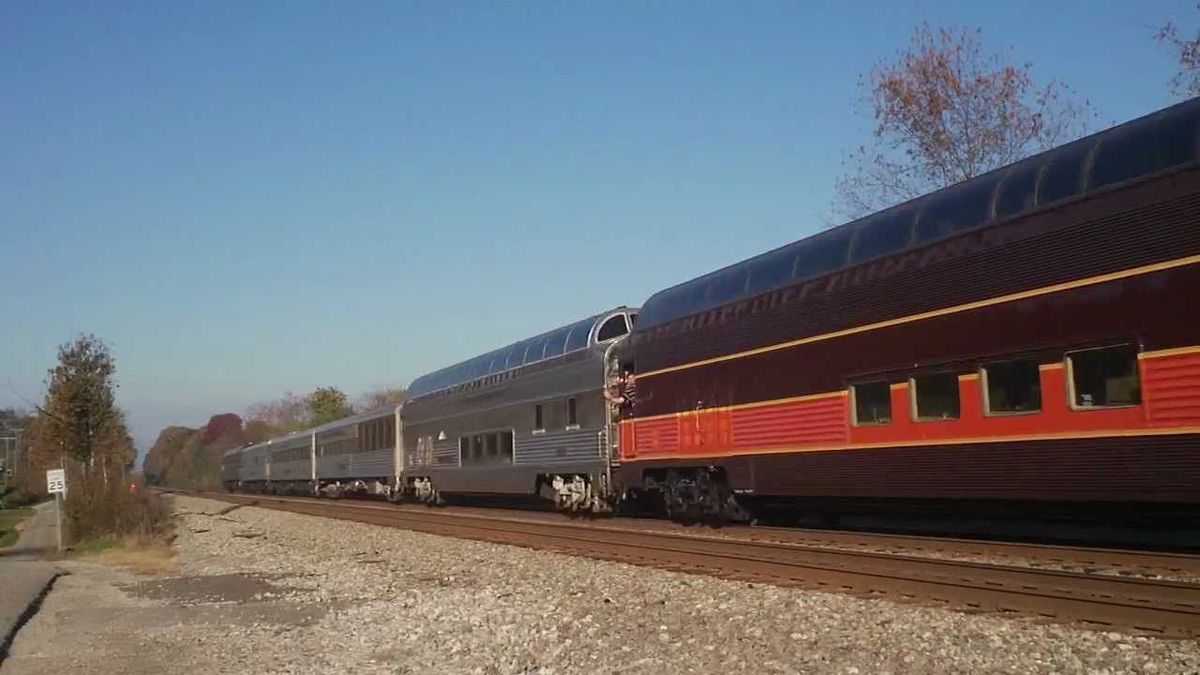 The New River train is a 300-mile round trip that runs from Huntington, West Virginia to Hinton, West Virginia and back, with a stopover in Hinton so passengers can explore the historic railroad town.
Photo by Collis P., Huntington Railroad Historical Society
The demise of the New River Train would write an end to one of the most popular tourist attractions in southern West Virginia and carry a huge economic impact in Huntington and Hinton.
Tyson Compton, president of the Cabell-Huntington Convention and Visitors Bureau, said the train has "a $3.5 million economic impact on Huntington and the tri-state area through hotel stays, restaurants and local activities."
Compton said 80 percent of the train's riders come from out-of-state, leading to overnight stays in Huntington and elsewhere in the state.
In Hinton, the arrival of each train for a three-hour layover before it turns around and heads back to Huntington is the focus of the town's annual Railroad Days celebration, one of the largest festivals in southern West Virginia.
Compton said ending the train could cost Hinton and Summers County as much as $1 million.
Many of the New River Train's riders visit the Hinton Railroad Museum during the train's stopover there. The museum charges no admission fee. Instead it relies on gift shop purchases and donations to cover the cost of operating the museum. Without the major influx of visitors the excursion train brings each fall, the museum might be forced to close, said Pat Hanifin, a volunteer at the museum.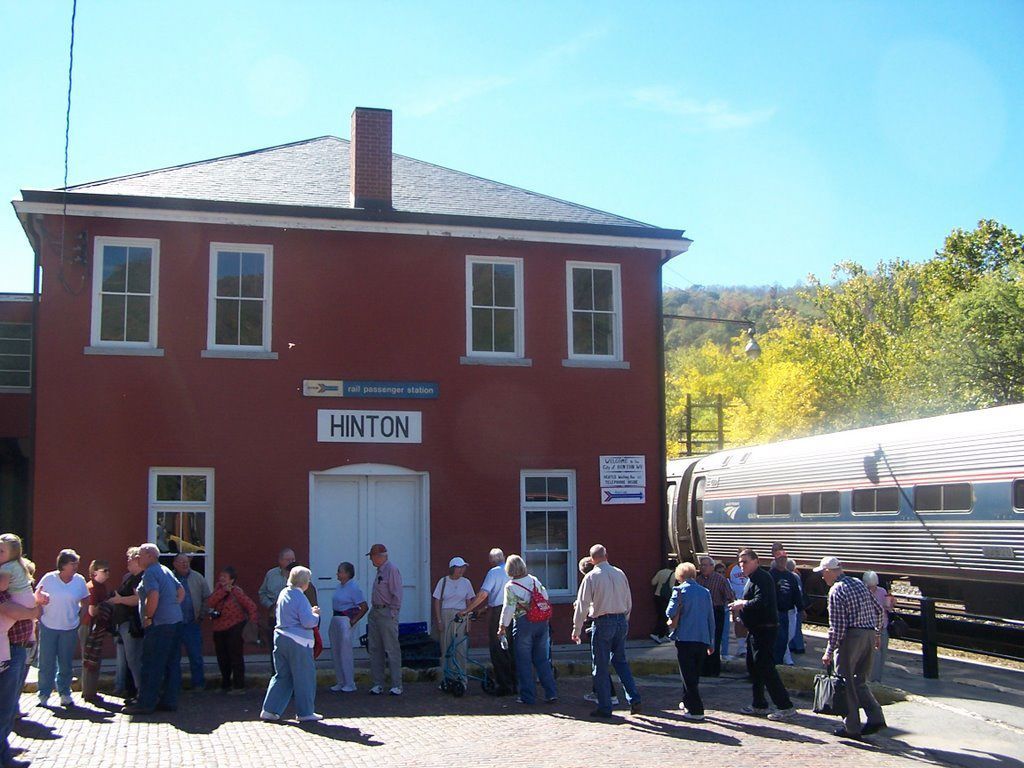 The New River Train makes a three-hour stopover in Hinton, West Virginia so passengers can explore the historic railroad town.
Photo by West Virginia Division of Tourism
Amtrak said it was calling a halt to charter services and special trains because these operations "caused significant operational distraction, failed to capture fully allocated profit margins and sometimes delayed our paying customers on our scheduled trains."
The New River Train is operated by the Collis P. Huntington Railroad Historical Society. Each year the society leases a number of privately owned vintage railroad cars from across the nation and brings them to Huntington for use on the excursion train.
The rail cars travel to and from Huntington as part of regularly scheduled Amtrak trains. Under Amtrak's new policy that appears no longer possible.
Chris Lockwood, the society's general manager, said it had already booked about 20 bus tour groups and sold more than 1,000 individual tickets for this year's train.
"This decision from Amtrak will have a significant impact on the tourism industry in our state," said U.S. Sen. Joe Manchin, D-W.Va. "I'm committed to working with Amtrak, Collis P. Huntington officials and local authorities to find a solution that works best for West Virginians."
U.S. Rep Evans Jenkins, R-W.Va., called the decision short-sighted and said he was "reaching out directly to Amtrak, urging them to reverse this decision and exploring if legislation is needed, as well."
The New River train is a 300-mile round trip that runs from Huntington to Hinton and back, with a 65-mile long stretch through the majestic New River Gorge and a sightseeing stopover in Hinton. Each year's trip is timed to coincide with southern West Virginia's peak autumn foliage time, providing passengers with some spectacular views.
The first New River Train, which ran May 15, 1966, was hauled by two Chesapeake & Ohio E8 diesel passenger locomotives and was made up of seven coaches. Fifty years later, today's versions of the New River Train typically number 29 coaches, a mixture of Amtrak cars and privately owned vintage cars leased for the event. Each train seats more than 1,000 passengers, plus crew members.
CoalZoom.com - Your Foremost Source for Coal News