Steel Industry Group Cheers EPA Move to Revisit Emission Standards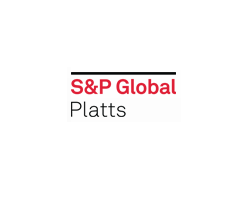 By Justine Coyne, Rebecca Grenham and Joe Innace
April 5, 2018 - A move by the Environmental Protection Agency this week to revisit federal greenhouse gas standards set by President Barack Obama's administration is a positive for the US steel industry, according to American Iron and Steel Institute CEO Thomas Gibson.
EPA Administrator Scott Pruitt on Monday announced that emissions standards set by the Obama administration for 2022-2025 model year vehicles are "not appropriate and should be revised." Under the requirements set by the Obama administration, car and truck fleets must average 54.5 miles per gallon by 2025.
"In the past, we expressed concern the good faith efforts by our industry and our customers were short-circuited by the previous administration in an attempt to push through a final determination before all of the public comments were thoroughly considered," Gibson said in a statement issued late Monday. "We have been working with the EPA toward revisiting this measure, and applaud today's decision to pause and look at ways the light duty vehicle program can be addressed to allow assessment of other factors affecting the environment and economy."
The EPA is undertaking a joint process with the National Highway Traffic Safety Administration to develop notice and comment rule-making to set "more appropriate greenhouse gas emissions standards and Corporate Average Fuel Economy (CAFE) standards," Pruitt said.
Gibson said that "steel offers the best solution for the environment, the best performance and cost effective solution for automakers, and the best value for consumers."
"Steel is a key part of the solution for the auto sector in their work to lower greenhouse gas emissions," he said. "Significant differences in emissions between advanced high-strength steel and alternative materials in the production phase far outweigh emission reductions in both the driving and recycling phases."
The aluminum industry was slightly less enthusiastic about the EPA's announcement, however, as aluminum use is considered one of the most effective ways to lightweight vehicles, improving fuel economy (See story, 2144 GMT).
"Vehicles made lighter through greater aluminum use offer consumers better performance, affordable choices, higher fuel economy, lower emissions and improved safety," Heidi Brock, president and CEO of the Aluminum Association, said in a statement. "The Aluminum Association, whose member companies invested more than $2.6 billion in auto-focused manufacturing jobs since 2013, strongly supports regulatory certainty to 2025 through one national program."
"Sole focus on tailpipe emissions has the potential to produce unintended consequences -- both increased cost and negative effects on the environment," Gibson said. "We would urge consideration of the full life cycle environmental impact of vehicles, from production through end of life, during this reconsideration process."
The EPA move "brings some uncertainty for automakers with significant US business," according to a statement from Stephanie Brinley, Principal Automotive Analyst at IHS Markit. "They are caught between a national protection measure versus global competitiveness and innovation creation," she said, adding that automakers will need to continue to meet more restrictive global standards and these standards will drive the need for more fuel-efficient vehicles.
To remain globally competitive, IHS Markit expects that the forecast influx of electric vehicles "will remain a strategic absolute." Nonetheless, according to IHS Markit, "Automakers will support the determination that the US standards are not aligned to the major determinants, as there is a disconnect between US consumer demand and the technology push."
March looks like it was a solid month for US auto sales.
"Incoming data points to a strong sales pace for March, with the pace of sales expected to be highest SAAR (seasonally adjusted annualized rate) reading of 2018, surpassing January's 17.1 million-unit level. The IHS Markit full-year projection for 2018 remains at 16.9 million units," said Christopher Hopson, manager, North America light vehicle forecasting.
CoalZoom.com - Your Foremost Source for Coal News