Mechel Reports the 2017 Financial Results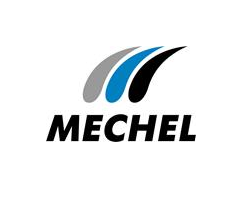 April 5, 2018 - Mechel PAO (MOEX:MTLR) (NYSE:MTL), a leading Russian mining and steel group, has announced financial results for the full year 2017.
Mechel PAO's Chief Executive Officer Oleg Korzhov said, "The 2017 financial results exceeded those of 2016. High coal prices greatly supported our mining division's results. The steel division last year had to work in a more difficult environment, but by the end of the year the situation stabilized and the division attained good results.
"Metallurgical coal prices in 2017 were influenced by a large number of different factors, including weather cataclysms in Australia, China's policy of regulating mining and steelmaking volumes, production and shipping problems in Australia's mines and ports. As a result, coking coal prices were fluctuating very widely, with the annual average greatly exceeding expectations.
"The steel product market was less volatile, though the first and the second halves of the year were markedly different insofar as prices for finished products and production costs were concerned. The beginning of the year was characterized by high costs as coal and iron ore prices spiked, even as many products in our range met with weak demand and low price levels. The situation improved only in the second half of the year.
"One of our mining division's key challenges was restoration of its mining volumes which have declined due to the lack of a sufficient amount of coal prepared for extraction. Starting in the second half of 2017 and throughout this year's first quarter, we took steps to increase stripping operations by acquiring new equipment, actively funding repairs and bringing in contractors with equipment of their own.
"Last year, we have acquired and launched dozens of machines for our mines, open pits and washing plants, as well as modernized our environment-protection equipment. That includes 55 new equipment units for our Yakutia assets alone, including 5 excavators and 23 BelAZ trucks. This year more new equipment is forthcoming, which will enable us to step up mining volumes and take better advantage of the favorable market situation.
"The steel division consistently worked on optimizing its product range. Due to a decrease in the share of low-margin product sales, we increased output of high-value added products — structural steel, flat products, rails, stampings and forgings, products from specialty steels, and hardware from high-alloyed and stainless steels.
"The Group's capital investment in 2017 totaled 11 billion rubles, including leasing, which is 25% more than the previous year. Our plans for 2018 include a further increase in capital investment."
Mining Segment
Mechel-Mining Management Company OOO's Chief Executive Officer Pavel Shtark said, "This past year was successful for the mining division with regard to financial results. The division's revenue has grown by 12% year-on-year, EBITDA went up by 47%, and EBITDA margin reached 43%.
"This improvement was due to a favorable market conditions. The metallurgical coal market was highly volatile in 2017, with spot prices fluctuating from $141 to $314 per tonne through the year. Nevertheless, coal prices in 2017 have well exceeded the 2016 price level. For example, the average price on quarterly contracts for high-quality hard coking coal was some $210 FOB Australia, which is $96 or 84% higher than in 2016. Late 2017 was characterized by an upward price dynamics for high-quality coking coal. In November 2017 prices again topped $200 and remained over this level until the end of March 2018. As a result, contract prices for premium coking coal demonstrated further growth in 1Q2018 and reached $237 per tonne.
"At the same time, there were factors that hampered the positive dynamics of our financial results. We were faced with occasional wagon shortages and natural disasters such as the Far East flooding. A decrease in coal mining and sales volumes had its impact on the division's results. Starting the mid-2017, the division's facilities are implementing a large-scale program to restore production volumes.
"We also plan to increase mining volumes by further developing Elga Coal Complex. Production plans for the Elga deposit in 2018 include mining volumes growth by nearly a quarter, up to nearly 5.3 million tonnes. High-quality coking coal will account for three quarters of this total volume."
Steel Segment
Mechel-Steel Management Company OOO's Chief Executive Officer Andrey Ponomarev said, "For the steel division, the past year was uneven. The first two quarters saw weak markets and high commodity prices. In the third quarter the market situation improved and remained stable until the year's end. Prices for steel products consolidated, production costs went back to normal. As a result, profitability in the last two quarters rebounded, but overall 2017 results were weaker than in 2016, with EBITDA down by 19% year-on-year.
"In 2017 the division's revenue went up by 7% year-on-year. This was largely due to changes in our production and sales structure. We have almost entirely given up on selling billets and wire rod and reduced rebar sales by 11%. At the same time, rail sales went up by 18%, sales of the universal rolling mill's other structural shapes by 33%, stainless long steel by 16%, flat steel by 17%, forgings by 18% and stampings by 28%. Thus, sales of high value-added products demonstrated growth, which had its positive impact on the whole division's profitability and make its results more resistant to market volatility.
"In order to further improve our product range, we continue to master new types of high value added products in demand by market. For example, last year Beloretsk Metallurgical Plant designed and produced new types of ropes, rope wires, stainless wire and bar of various sizes from more than 10 alloyed and high-alloyed steels. Chelyabinsk Metallurgical Plant increased exports of the universal rolling mill's new products after they earned European quality certificates."

Power Segment
Mechel-Energo OOO's Chief Executive Officer Petr Pashnin said, "On the whole, production and sales of the division's key products changed little year-on-year. Positive dynamics in our revenues, both from third parties and within the group, and EBITDA was due primarily to a planned growth of electricity and heat tariffs in 2017. Also, the price growth exceeded the increase in production costs."
CoalZoom.com - Your Foremost Source for Coal News