Lump of Coal in Australia's Stocking Could be Boon for U.S.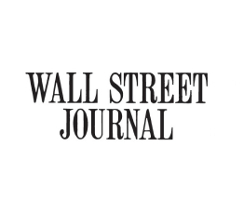 By Rhiannon Hoyle
April 7, 2018 - U.S. coal shippers are poised to score another victory as a result of problems Down Under.
Fears of disruptions to Australia's mammoth steel-making coal export operations—the world's largest—have arrested a slide in seaborne coal prices and may spark extra demand for American cargoes at a time when producers of many other commodities face rising trade tensions.
Cyclone Iris this week interrupted Australian shipments by forcing the closure of key coal ports, prompting the price of coking coal to bounce slightly following a 15% collapse since the start of March. Coking coal fetched $198.50 per metric ton on Thursday after sinking to a four-month low of $196.50 a ton last week, said S&P Global Platts.

Fueling Up
Concerns over Australia exports have halted falling coal procies - and could spark a turnaround.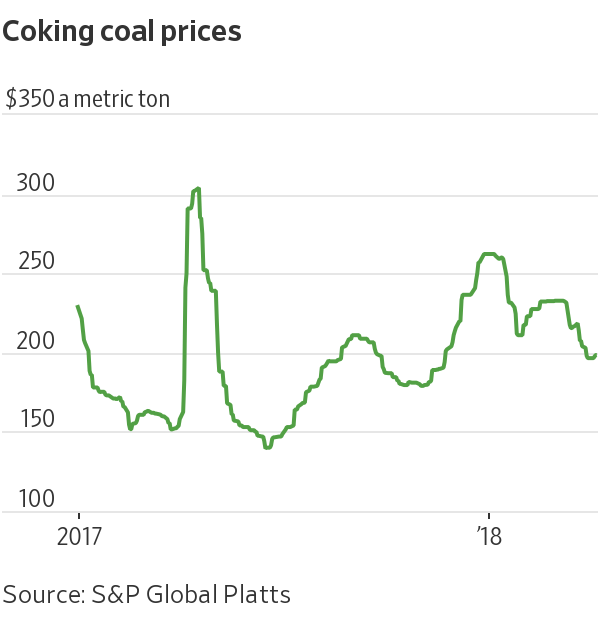 The risk of widespread damage from Iris appears to have passed. But another danger looms.
Australian rail operator Aurizon Holdings Ltd. is threatening to reduce capacity on the country's largest coal-export rail network by roughly 20 million tons a year—a 7% cut in a global export market that ships 280 million tons annually.
Aurizon's plan to reduce capacity follows a preliminary regulatory decision that will cap what it can charge for access well below what the rail company wants users to pay.



Miners are already complaining of reduced rail availability, particularly for spot sales, according to analysts. Aurizon is miners' only option to rail goods from the mines of central Queensland to port terminals along the coast.


"The 'Aurizon threat' remains a sleeping beast which could deliver another shock to an already under-supplied market," Macquarie Group said in a note.
Credit Suisse, RBC Capital Markets and others are now increasing their coal-price forecasts amid the uncertainty over Australian supplies. State authorities have yet to hand down a final ruling on Aurizon's network pricing.

Cuts to Australian rail capacity would provide a new opportunity for U.S. coal companies to snatch up market share in Asia, where demand is steady among steelmakers in India, Japan and China. Australia accounts for about 60% of the global export market.
A year ago, another cyclone, Debbie, lashed eastern Australia. The storm disrupted shipments for weeks and caused coal prices in the country to double to $300 a ton.
American producers were quick to fill the void.
U.S. exports increased by more than one-third in 2017, to about 50 million tons, according to Energy Information Administration data.
Shipments from the U.S., which now accounts for some 16% of the global export market, had been tipped to fall in 2018 as Australian exports recovered.
But that's no longer certain. Macquarie says cuts to Aurizon rail routes could push U.S. exports up to roughly 60 million tons, their highest in about six years.
CoalZoom.com - Your Foremost Source for Coal News