Cornish, England Schoolchildren Competed in Traditional Mining Activities at the School Mining Games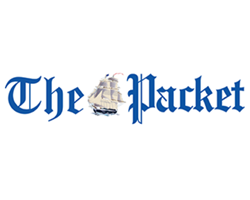 April 8, 2018 - Year eight pupils from across Cornwall, England competed in the first ever Cornwall School Mining Games at the King Edward Mine at Troon.
The team from Redruth School were the overall winners and came away with the prestigious Kurt Jackson trophy for their efforts, whilst Penryn College came second and Richard Lander School took third place.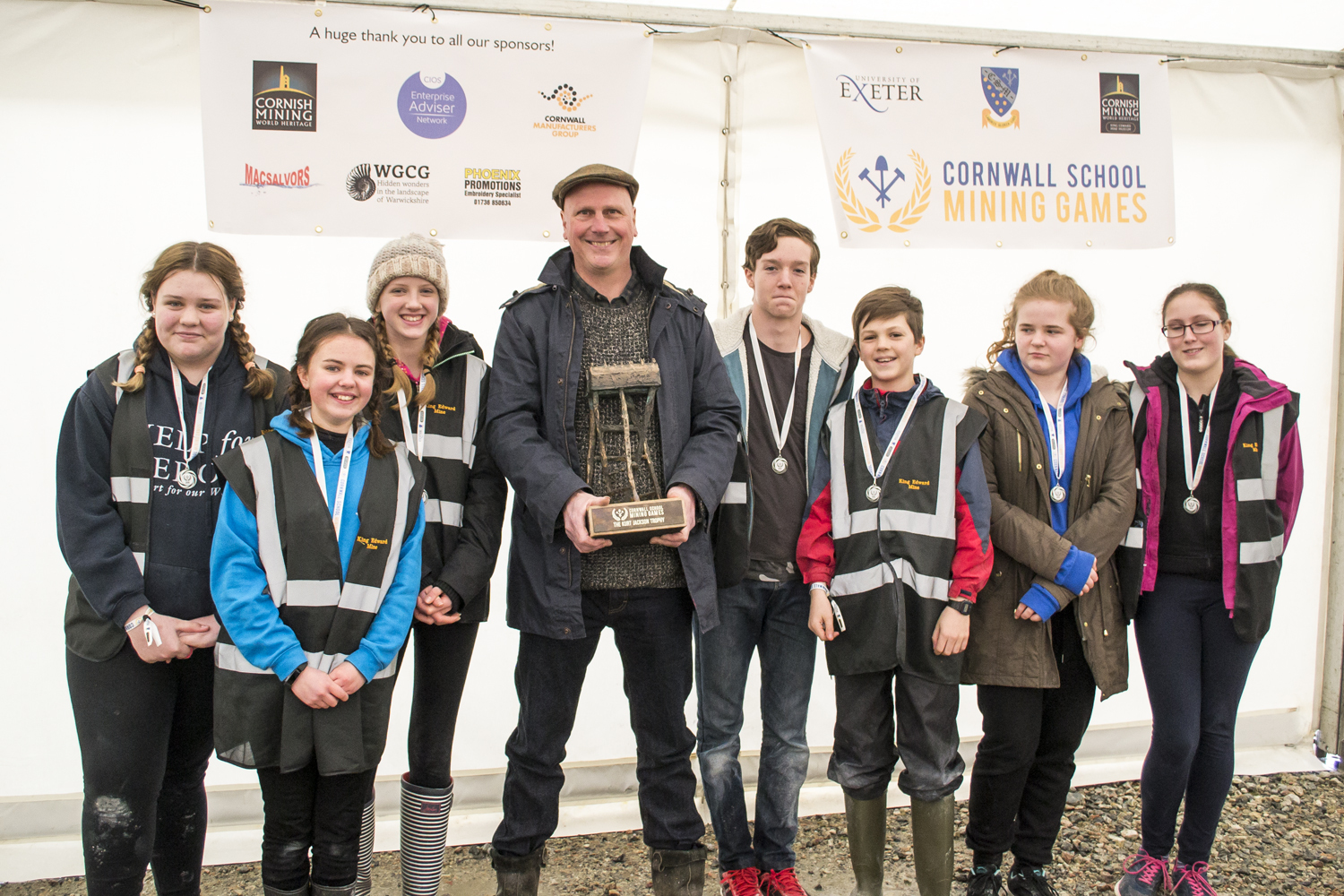 The winners of the Cornwall School Mining Games.
Events at the games included panning for gold and drilling holes by hand, and the games were held ahead of the International Mining Games which saw teams from mining schools around the world compete.
The purpose of the games was to teach children about the Cornish mining heritage by giving them a chance to take part in some of the traditional mining activities that were once commonplace in Cornish industry.
Tina Sawalha, teacher of Maths at Redruth School said: "It's great for them to be involved in such a practical activity, which also highlights the fantastic opportunities available in the field of mining engineering today.
"We have all learnt so much, and the students are already planning to pass on their new skills to next year's team.
"They have been so enthusiastic, I hope it will provide an avenue to promote engineering as a career path to many more of our Redruth School students."
Ruth Grimmer, from the University of Exeter, said: "This was an amazing day and a fantastic experience for the children.
"They have learnt about mining history and heritage and future employment opportunities in the mining industry, as well as getting hands-on experience of traditional mining techniques.
"It was great to see how well they embraced the challenges and pulled together as teams. Well done to everyone!"
Kevin Baker, Director of King Edward Mine, said: "This event would not have been possible without generous donations from the World Heritage Site, Cornwall Manufacturers Group, Cornwall and Isles of Scillies Local Enterprise Partnership, Warwickshire Geological Conservation Group.
"Thanks also to Macsalvors, Portreath Bakery and Phoenix Promotions for their support."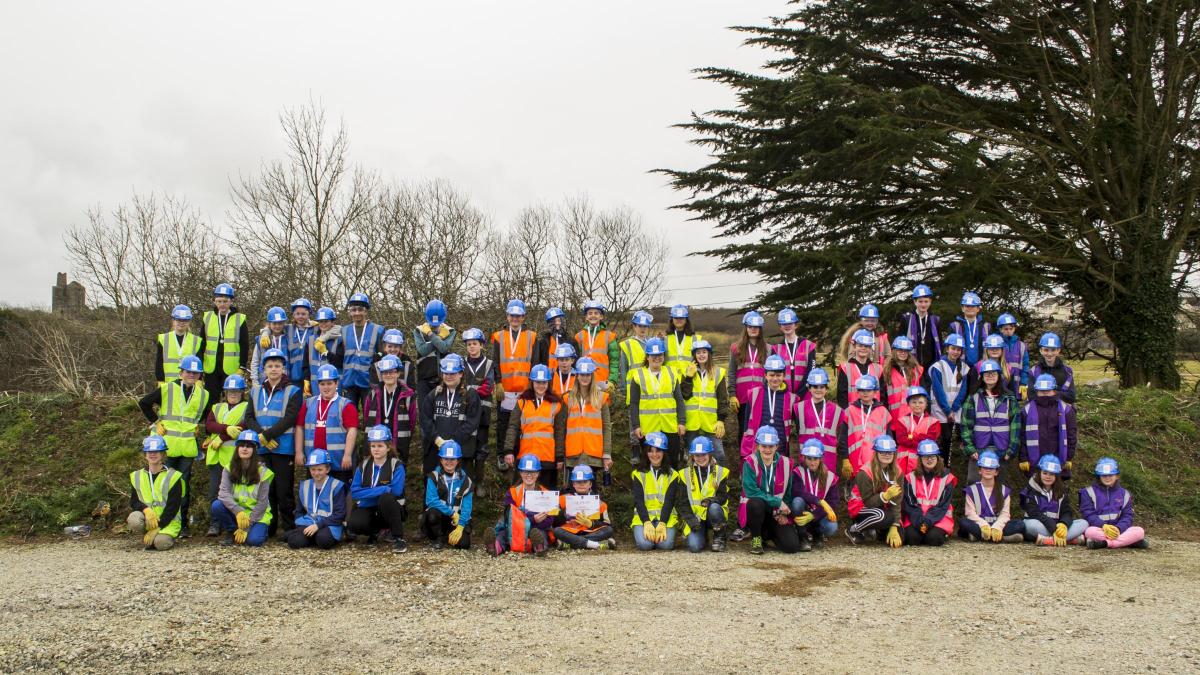 Pupils from Brannel School, Redruth School, Richard Lander School, Helston Community College, Penryn College, Mounts Bay Academy, Wadebridge School and Cape Cornwall.
CoalZoom.com - Your Foremost Source for Coal News