Keyhole Surgery for Miners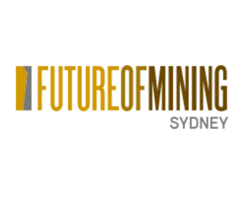 April 9, 2018 - IN-SITU recovery may offer the step-change approach miners are searching for as their deposits get harder to access.
ISR refers to the recovery of valuable metals from ore deposits by circulating a fluid underground and recovering the metal from the fluid at the surface for further processing.
It has the potential to be a low impact and selective mining option, almost the equivalent of keyhole for humans.
ISR will be one of the topics covered at the Future of Mining, to be held at the Sydney Masonic Centre, Sydney, Australia, on May 14 and 15.
While ISR may well be part of the future of mining, it is not a new technology.
In a paper on the topic CSIRO technology leader ISR and processing Dr Dave Robinson said references to ISR dated back to 177BC and the Chinese used ISR to recover copper in 907AD.
"ISR has been used extensively in the recovery of soluble salts such as halite, trona, potash, boron and magnesium minerals," he said.
"The first trials of uranium ISR were initiated in the 1960s in the US and Russia and, by 2013, almost half of the world's uranium was being mined from ISR operations, including those in Australia, China, Kazakhstan, Russia, the US and Uzbekistan.
"A number of experimental, demonstration and commercial copper ISR operations have been undertaken, with the focus being mostly on easily leached oxide material, but to date, no commercial greenfield operations have been established for copper sulphide deposits.
"A number of gold deposits, particularly paleochannel deposits, have also been considered for ISR but, to the best of our knowledge, only limited demonstration and no commercial operations have been established."
Robinson said ISR had been only applied to porous or soft rock deposits and there had been limited take up for hard rock mineral systems.
The economic benefits of ISR could help change that as mining costs continue to rise.
The technology pretty much eliminates mining costs because it avoids the removal of ore and overburden to surface dumps and stockpiles.
It also avoids the comminution costs needed prior to processing and the associated issues of the generation and storage of tailings.
Robinson argued those advantages could make sub-economic ores attractive by avoiding the significant upfront capital and ongoing operating costs.
"There will, of course, be costs associated with ISR operations," he said.
"For example, wellfields must be developed, sub-surface access creation may be required and solutions will need to be pumped underground and back to the surface for further processing.
"However, many of these costs may be incurred incrementally, with the ability to recover metal from pregnant leach solution immediately and recycle lixiviant."
As part of the research Robinson looked at the ISR opportunity in Australia for copper, gold, uranium and nickel based on the total sub economic and inferred resources as classified according to the JORC code.
While he admits there are limitations to this approach he ran the numbers based on inferred Australian resources as at December 2013 and worked out the value of the total sub-economic and inferred resources equated to $287 billion in gold, $412 billion in copper, $358 billion in nickel and $34 billion in uranium. That was using a gold price of $1647 per ounce, a copper price of $4.07 per pound, $15023.23 per tonne of nickel and $24.90/lb uranium.
Robinson said a trade off in economic terms with a potential ISR approach was the likely or inevitably slower rates of recovery of metal and reduced overall recovery compared with conventional processing.
"The rate of recovery is limited by the extent of the well field development, the rate of lixiviant contact with exposed target minerals and any chemistry-related limits, such as maximum lixiviant or solute concentrations," he said
"However in-situ conditions can also provide potentially significant chemistry advantages, for example, if the ore body is at elevated temperature.
"Mineral reaction rates usually increase with increasing temperature and thus zones with an elevated temperature could be processed or rapidly or with milder, often more selective reagents than those required to process ore at the surface."
One of the most obvious benefits of ISR though is environmental. Instead of having to dig large pits to get at the metals ISR offers a minimal disruption approach.
"Reduced remediation and rehabilitation requirements and, therefore, reduced mine-closure costs make ISR technology attractive in that much of the restoration of surface aesthetics as related to conventional processing routes is not required," Robinson said.
"In addition, energy, water and the greenhouse gas footprint of many mining projects could have been improved significantly if an ISR approach had been adopted.
"Of course, the major environmental challenge of working underground with an ISR approach is the containment of lixiviant and the induced mobility of dissolved metals.
"Many of the permeable, generally oxide ores currently being exploited or considered for ISR lie within or below groundwater systems and many papers have dismissed these opportunities as too environmentally risky.
"Dry or arid and low-permeability ores may be amenable to the ISR approach, where very different environmental risk profiles would exist.
"An ISR approach is not without its own environmental challenges and risks but certainly has the potential to avoid others."
To find out more about the Future of Mining Sydney conference agenda and to register, please visit http://www.future-of-mining-sydney.com.
CoalZoom.com - Your Foremost Source for Coal News