Strata Expanding Product Lines, Expanding Choices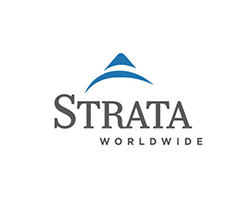 April 9, 2018 - Strata Worldwide has StrataConnect DigitalBRIDGE™, a new underground network solution created through a recently established partnership with RFI Technology Solutions of Australia.
Available immediately in North, South and Central America, as well as South Africa through Strata Worldwide distribution, StrataConnect DigitalBRIDGE™ is a patent-pending coaxial cable technology for high-speed digital data transfer, telemetry and Voice-over-IP (VoIP) communications in underground environments. It is a Point-to-Multipoint Power-over-Ethernet (PoE) solution that is ideal for overcoming the typical constraints of underground connectivity by utilizing a simple-to-install coaxial cable to carry both power and high-speed data to the edges of your mine.
"Strata is very pleased to finalize this agreement with RFI Technology Solutions, as it supports Strata's growth in underground communications with the continued approach of bringing novel products to market," states Mike Berube, chief executive officer of Strata Worldwide. "The outstanding advantage of the DigitalBRIDGE™ system is the power and data being transported in a single cable, which provides a high level of flexibility in the system engineering. Operations can configure and reconfigure the network on the fly, and place Ethernet end-point devices anywhere they are required."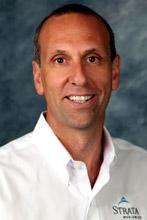 Mike Berube
DigitalBRIDGE™ coax cable provides complete network flexibility with the ability to add end-point devices at any point along the cable; Wi-Fi access points, gas sensors, atmospheric monitors, RFID readers, cameras and more.
DigitalBRIDGE™ cable segments can extend up to 6,500 feet (2,000 meters) without the need for a repeater or dedicated power source. It can be a stand-alone system, or can be used as an extension of existing fiber networks to reach further into and in multiple directions of the mine.
For more information please contact Strata Worldwide at +1 724-745-5030 or email at info@strataworldwide.com.
Founded in 1992 and headquartered in Atlanta, Georgia, USA, Strata Worldwide is an international provider of products, services and technologies that promote a higher level of worker safety and connectivity in underground mining.
The company specializes in advanced safety and networking technologies which provide flexible solutions in underground communications, tracking, monitoring and remote control capabilities. It is a leading global provider of proximity detection and collisions avoidance systems and offers a complete line of emergency refuge chambers.

Founded in 1979, RFI Technology Solutions focuses on delivering niche products to LMR, Public Safety and Carrier markets globally. RFI designs, develops and manufactures all the company's product lines and operates out of two major manufacturing facilities in Victoria and South Australia.
CoalZoom.com - Your Foremost Source for Coal News