Planned Maintenance at Australia's Dalrymple Bay Coal Terminal to Start Next Week; One Week Delay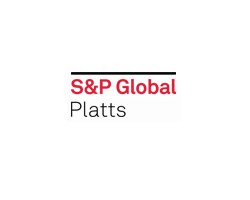 By Nathan Richardson and Norazlina Juma'at
April 10, 2018 - The planned maintenance at Australia's key metallurgical coal export terminal Dalrymple Bay in Queensland, which was due to start this week, has been pushed back to next week, a logistics source told S&P Global Platts Tuesday.
The maintenance had been due to run from April 9 to May 4, but will now be deferred by a week to begin April 16, he said.
It is understood that the delay was due to the recent impact of Tropical Cyclone Iris, which caused the Dalrymple Bay Coal Terminal to suspend operations for a few days.
The scheduled work is due to be undertaken on the third outloading system with berths three and four being unavailable.
DBCT has four shipping berths with three outloading systems, and three ship loaders capable of loading at a maximum rate of 8,650 mt/hour, the DBCT website showed.
DBCT reopened Saturday morning local time after the Port of Hay Point was closed last Tuesday due to the cyclone.
While there remains certain restrictions at the port, DBCT has loaded some vessels since Saturday and it is understood that the port will be declared open to full vessel traffic later Tuesday, the source said.
On Tuesday, there were two ships loading at DBCT and 29 at anchor, shipping data showed.
The neighbouring Hay Point Coal Terminal unloaded its first train after the cyclone Friday.
In a research note Friday, Commonwealth Bank of Australia mining and energy commodities analyst Vivek Dhar said there was expected to be minimal impact on coking coal markets from the cyclone.
CoalZoom.com - Your Foremost Source for Coal News