Tunnel Ridge Mine Application Proceeds Through Pennsylvania's Department of Environmental Protection Process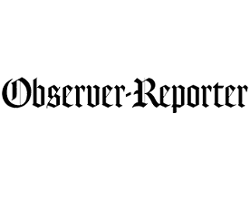 By Scott Beveridge
April 11, 2018 - The historic village of West Alexander, Pennsylvania is expected to be spared from possible subsidence damages under a West Virginia mine's plan to expand into western Washington County.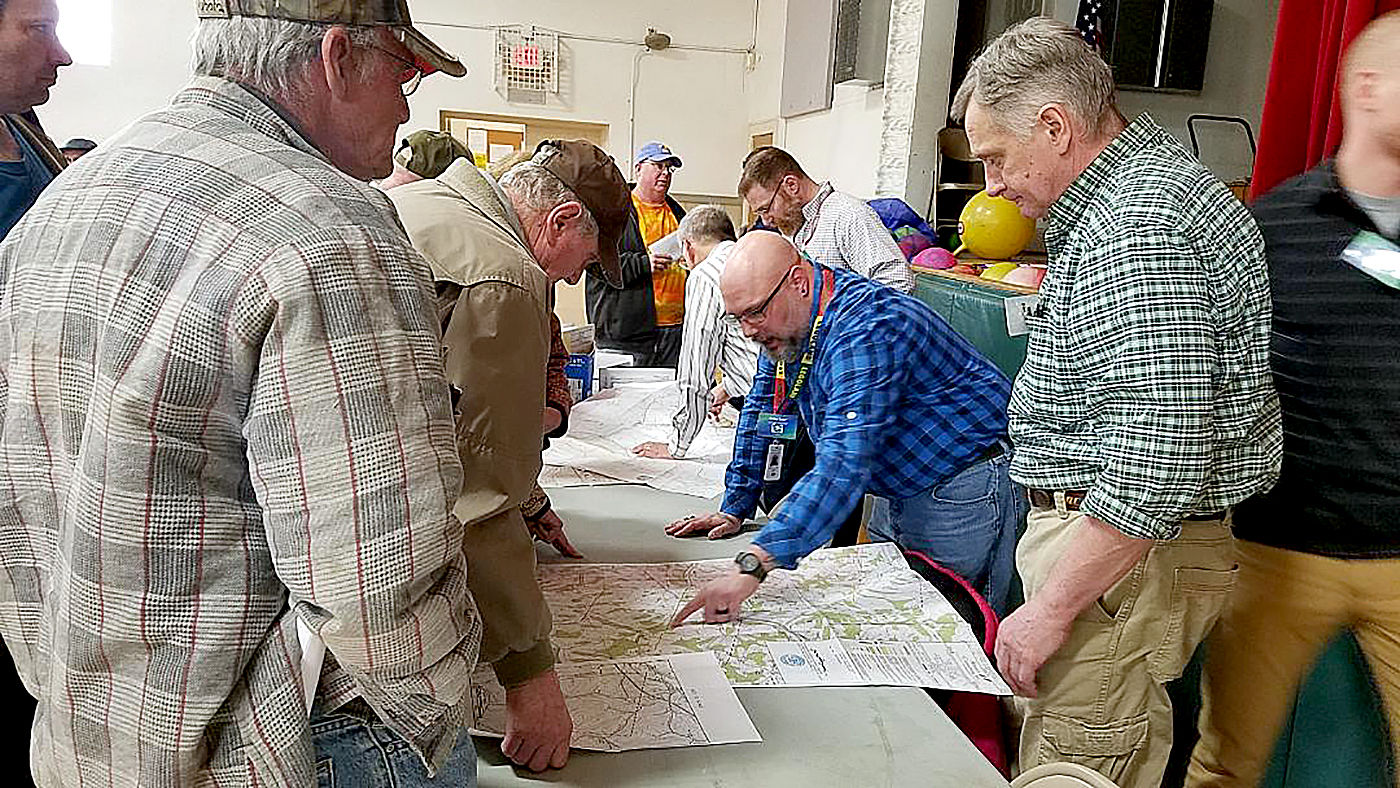 State Department of Environmental Protection officials, right, field questions Tuesday from property owners regarding a West Virginia mine's application to expand into Washington County.
Photo by Scott Beveridge, Observer-Reporter
The village dating to the late 18th century is just outside of the boundary of where Alliance Resource Partners wants to begin a longwall operation as early as October in Donegal and West Finley townships, state Department of Environmental Protection records show.
DEP officials also said there are no structures on the National Register of Historic Places within the perimeters of Washington County's portion of the company's Tunnel Ridge Mine near Wheeling, W.Va.
"I don't think anyone is going to have to move," said Robert Sporcic, who works in the DEP's permitting section.
Tunnel Ridge has already begun purchasing property above the 1,200 acres of coal it is seeking a permit from the DEP to open an active mine in the area, DEP officials said at a public conference Tuesday on the permit application in the Donegal Township Municipal Building gymnasium.
The company also owns or has leased 100 percent of the coal in the four longwall panels it is seeking to open, said William Plassio, director of the DEP's mining office in California Borough.
He said many of the comments expressed at the meeting involved concerns about how the mine will affect Marcellus shale natural gas drilling operations and leases.
There will be no-mining zones of various sizes around gas well heads, Sporcic said.
Other property owners expressed concerns about subsidence damages to their home, water wells and septic systems. About 20 houses are above the proposed mining map. With the longwall method, large panels of coal are removed and no support is left behind, leading to subsidence of the ground above.
"If it becomes unlivable, are we going to become refugees?" said Tom Williams of West Finley. "This is my problem."
Troy Williams, a DEP environmental group manager, said the company is required to pay for the subsidence damages it creates.
"If there are any damages, the company is responsible for them since this is an active mine," Troy Williams said.
The mine wants to open four longwall panels in the area, with each of them being about 8,900 feet in length and 1,200 feet wide. The coal seam is about 700 feet underground.
Other than an air shaft, there are no above-ground structures included in the permit application.
The DEP has yet to begin the technical review of the mining permit application, Troy Williams said, adding it could be months before his office approves the permit.
CoalZoom.com - Your Foremost Source for Coal News