Montana Tech Students Display Old-Fashioned Mining Skills at International Competition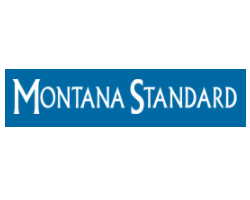 April 11, 2018 - Montana Tech's mining teams did well at the 40th annual International Collegiate Mining Competition hosted by the Camborne School of Mines at King Edward Mine in Cornwall, England.
Teams competed in seven old-fashioned mining skills, including panning for gold and laying railroad track. Teams were from the United States, Australia, the United Kingdom, Germany, the Netherlands and Brazil.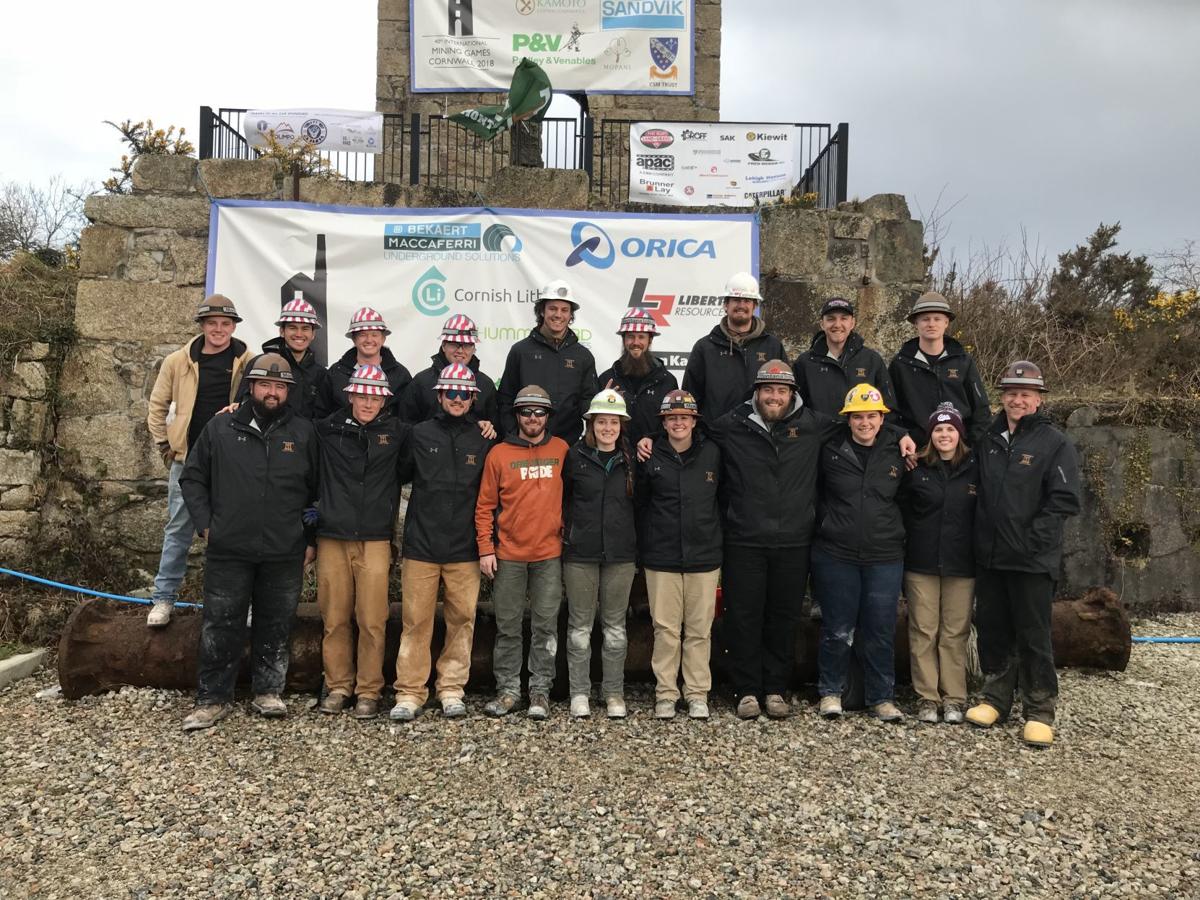 Front row, from left: Seth Gudgel, Race Owens, Nick Warman, Brady Baxter, Johnniann Thompson, McKenzee O'Neill, Logan Connolly, Ashely Johnson, Johanna Stinson, Conan Moore. Back row: Kyle Spencer, Darby Medley, Zane White, Connor Hickman, Dave Otto, Seth Salusso, Dylan Haddix, Andrew Brackebusch, Justin Bayer
Teams represented Montana Tech, University of Nevada-Reno, Missouri Science & Technology, University of Kentucky, University of Arizona, South Dakota School of Mines, Colorado School of Mines, Virginia Tech, University of West Australia, Queensland University, UNIFAL, University of Sao Paolo, Delft University of Technology, RWTH AACHEN University and Camborne School of Mines. Montana Tech sent two men's teams and one coed team to the competition.
This year's competition included 15 men's teams, seven alumni teams, 10 co-ed teams (with at least three women), and seven women's teams. The all-day competition saw teams compete in hand steel, gold pan, jack leg, track stand, mucking, swede saw and survey.
Montana Tech's co-ed team, which consisted of captain McKenzee O'Neill, Ashley Johnson, Johnniann Thompson, Dylan Haddix, Andrew Brackebusch, and David Otto, placed third behind South Dakota School of Mines and University of Nevada-Reno. The co-ed team took first in track stand, swede saw and jackleg, third in mucking and hand steel and placed well in the other events.
"All three Montana Tech teams competed hard and were recognized by some of the judges as being very professional in supporting each other and the other teams during the competition,'' said Scott Rosenthal, mining engineering department head. "It was enjoyable to be in Cornwall with the students and to see the results of their hard work from practice pay off. These are mostly physical events that require practiced technique to beat the competition. The rich mining heritage of Cornwall added to the excitement. Thank you to all the donors, sponsors, friends and alumni who made this fantastic trip possible."
Montana Tech's men's team placed fourth and seventh. The men's competition saw Camborne School of Mines take first place. Tech's men's teams placed first in track stand, second in mucking, gold pan and jackleg, third in hand steel.
The International Collegiate Mining Games began in 1978 to honor the memory of 91 miners who died on May 2, 1972, when fire broke out in the Sunshine Mine near Kellogg, Idaho, one of the world's largest silver mines. Since then, the games have been dedicated to all miners who die on the job. Montana has participated in all 40 annual events.
CoalZoom.com - Your Foremost Source for Coal News