A Washington County Is Jumping Into A Lawsuit Against The State For Shutting Down A Proposed Coal Terminal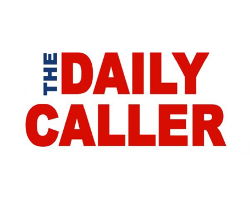 By Tim Pearce
April 14, 2018 - Cowlitz County, Washington, is joining in a lawsuit against Governor Jay Inslee and Washington's state government for rejecting a proposed plan to build the largest coal terminal in the US.
Millennium Bulk Terminal's request to build a coal export terminal capable of handling around 44 million tons of coal annually was rejected in 2017 over concerns Millennium could not compensate for damage to the environment.
"We feel that the state has grossly exaggerated the [environmental] impacts" of the terminal, Cowlitz County Commissioner Dennis Weber told The Daily News.
The terminal would have transported coal from largely Montana and Wyoming to Asia. Wyoming's legislature is considering investing $250,000 in state funds in the legal fight to appeal Washington's decision.
The Washington State Department of Ecology rejected Millennium Bulk Terminal's proposal, citing nine separate concerns — such as rail safety, air pollution and noise pollution. Millennium would have to conduct extensive studies and find out how terminal shipped coal would affect transportation into and out of the terminal. The company would also have to account for all carbon released through transportation and burning of the coal, even if the coal was burned in Asia.
Millennium Bulk Terminals parent company Lighthouse appealed the decision by the Ecology department last year.
"It's no secret that Washington state officials are philosophically opposed to coal," Lighthouse President and CEO Everett King said in January. "But that does not give them legal authority to discriminate against this project and block foreign trade and interstate commerce."
CoalZoom.com - Your Foremost Source for Coal News