Friends of Coal Auto Fair Registration is Now Open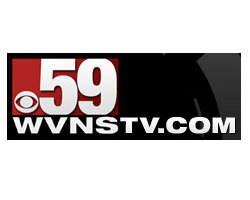 By Taylor Neuman
April 15, 2018 - In West Virginia, the Friends of Coal Auto Fair is quickly approaching and car owners can now register for this year's show.
Pre-registration is $20 and must be done before June 22, 2018, registration after that time $35. Registration includes a two day pass for you and a guest and a parking spot for your vehicle. All of the proceeds from this year's Auto Fair goes to Hospice of Southern West Virginia and the Raleigh County Humane Society.
"We're very excited, there's lots of changes coming for the Friends of Coal Auto Fair and we look forward to getting a lot of that information out to the public in the next couple of weeks," Administrative assistant for Hospice of Southern West Virginia, Cayli Bolen, said.
The auto fair is happening July 20-21 at the Beckley-Raleigh County Memorial Airport. To register your ride, all you have to do is go to https://www.wvautofair.com/vehicle-registration.
CoalZoom.com - Your Foremost Source for Coal News