Legislation to Encourage Power Plant Efficiency Upgrades is Vital to Maintaining the Diverse Fuel Supply That Powers the U.S. Grid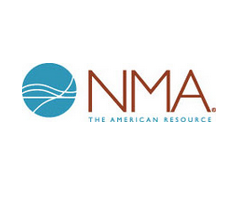 May 1, 2018 - The National Mining Association (NMA) today applauded Sen. Rand Paul's (R-Ky.) introduction of S. 2670 and S. 2671 which would amend the Clean Air Act to encourage power plants to make upgrades that would make them more efficient, environmentally friendly and reliable.
"These bills are a welcome return to commonsense," said Hal Quinn, NMA president and CEO. "As it stands, current permitting processes disincentivize power plants from making changes that improve safety, increase energy efficiency or reduce emissions. Recent polls show the public endorses efforts to upgrade our aging fleet and bolster the use of advanced technologies. With this action, Senator Paul is doing both."
Today, efficiency modifications trigger the burdensome and expensive process of New Source Review (NSR), a protracted and costly permit process that discourages energy producers from modernizing their plants. These bills would ensure that modifications that would improve energy efficiency, pollution control or reliability would not trigger NSR. Similar legislation (H.R. 3127 and H.R. 3128) was introduced by Representative Morgan Griffith (R-Va.) last year.
Recent polling shows Americans support such action. In a poll conducted by Morning Consult for NMA, a majority of U.S. voters – 55 percent – said the U.S. government should take action to upgrade the aging coal and nuclear fleet. The poll was conducted April 5-7, 2018, of 2,201 adults nationwide carrying a margin of error of +/- 2 percent.
Coal and nuclear today account for 50 percent of U.S. electricity production and yet the average coal plant is 39 years old and the average nuclear plant is 36 years old. These plants are ripe for upgrades that would make them more efficient and reduce emissions, but current permitting requirements under NSR prevent much-needed maintenance and improvement, slowing or stopping projects designed to restore or improve unit efficiency lost over time through normal wear and tear and technological obsolescence. As plants are retired, instead of upgraded, more and more affordable, reliable energy is irreplaceably lost.
CoalZoom.com - Your Foremost Source for Coal News