Support the Development of the Youngs Creek Mine: Submit Your Comments to Wyoming Department of Environmental Quality Today!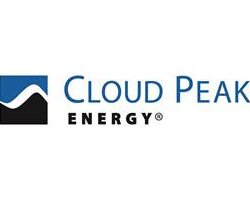 May 3, 2018 - The Wyoming Department of Environmental Quality is currently accepting comments on the proposed Youngs Creek Mine, and we need you to stand up on behalf of Cloud Peak Energy's 1,300 employees and their families, along with the thousands of people impacted by Cloud Peak Energy's economic contributions to both Wyoming and Montana.
Cloud Peak Energy plays a vital role in the social and economic fabric of the communities where our employees live and work in. The company makes significant contributions each and every year to Wyoming and Montana, as well as local communities while providing safe, reliable and affordable electricity to our nation. Cloud Peak Energy provides approximately 1,300 people with good paying jobs and the ability to provide for their families. The company provided over $140 million in taxes and royalties to Wyoming and Montana in 2017 alone, in addition to the $178 million it contributes to local businesses and nonprofits from purchased goods, services and community contributions in Wyoming, Montana and Colorado.
Visit www.youngscreek.com for more information about the project and how you can help. Comments are due May 16.
Submit your comments to:
WY Department of Environmental Quality
Administrator of the Land Quality Division
Re: Youngs Creek Mine Permit No. 407
200 W. 17th Street, Suite 10
Cheyenne, WY 82002
Take action and click here to show your support, and read more about the development of the Youngs Creek Mine.
Comments are due May 16.
CoalZoom.com - Your Foremost Source for Coal News