Glencore Jan-Mar Coal Production Steady as Strong Australia Output Offset by Colombia Drop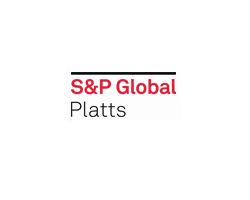 By Nathan Richardson
May 4, 2018 - Glencore's January-March coal production was steady year on year, with strong performances at its Australian assets offset by problems at its Colombian Prodeco mine, the company said Thursday.
The miner's share of output from its coal assets was 30.7 million mt in the March quarter, down 1% year on year, it said.
Strong performance from its Australian thermal coal portfolio -- which had been impacted by weather in the previous period -- was offset by weather-related reductions at Prodeco, the company explained.
Glencore's Australian thermal coal exports rose 11% year on year to 14.2 million mt, and the output for domestic use was up 50% to 2.4 million mt, it said in its quarterly results.
Production at the Prodeco mine slid 29% to 3 million mt, and its share of output from the fellow Colombian Cerrejon mine fell 14% to 2.4 million mt, it said.
Its South African thermal coal output was also down, with exports falling 5% to 4 million mt, and domestic sales dropping 4% to 2.5 million mt, it said.
Meanwhile, its Australian coking coal and semi-soft coal production fell 6% to 1.6 million mt and 40% to around 600,000 mt, respectively.
In Australia, Glencore has 16 operational mines across 12 complexes in Queensland and New South Wales. It has interests in the two operations in Colombia, and in South Africa it operates the Goedgevonden, iMpunzi, Izimbiwa and Tweenfontein complexes.
Glencore recently agreed to acquire Rio Tinto's 82% interest in the Queensland-based Hail Creek coal mine and adjacent coal resources, as well as its 71.2% interest in the Valeria coal resource for a total cash consideration of $1.7 billion.
Glencore said Thursday that it's leaving its full year coal production guidance for fiscal 2017-2018 (October-September) unchanged at around 134 million mt.
The figure includes production from the Hail Creek acquisition that is expected to be completed in the second half of this year, and which is expected to offset lower output now expected from Prodeco before it returns to higher levels next year.
The production guidance compares to actual production of 121 million mt in the previous fiscal year.
CoalZoom.com - Your Foremost Source for Coal News