West Virginia Senate's GOP Candidates Largely of One Mind on Coal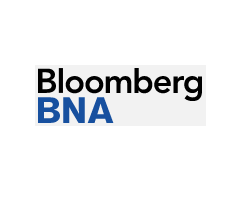 By Stephen Lee
May 5, 2018 - West Virginia's Republican Senate candidates are steaming toward their May 8 primary with precious little daylight separating them on energy or environmental policy.
But if any of the candidates can beat incumbent Sen. Joe Manchin (D), they will ride a wave of pro-coal energy into a chamber whose Republican members often talk about boosting West Virginia's flagship industry, but haven't passed much legislation that would actually do that.
All three candidates—Rep. Evan Jenkins, state Attorney General Patrick Morrisey, and former coal baron Don Blankenship—have the same basic agenda for coal: They want to relax environmental rules to promote mining, open more mines across the state, and increase coal exports to foreign countries.
"It's a race to the right and to find space on Donald Trump's coattails," said Hoppy Kercheval, longtime West Virginia political observer and radio host with West Virginia Metro News. "There continues to be not a significant amount of difference among the three on broad issues."
The race remains fluid. Most polls are split between Jenkins and Morrisey in the lead, with Blankenship in third place.
Slight Edge for Morrisey?
To Mike Plante, a Democratic political consultant based in Charleston, Morrisey might have a slight edge on coal policy for two reasons. First, Jenkins is vulnerable because he was originally a registered Democrat who has switched parties three times since 1993, Plante said.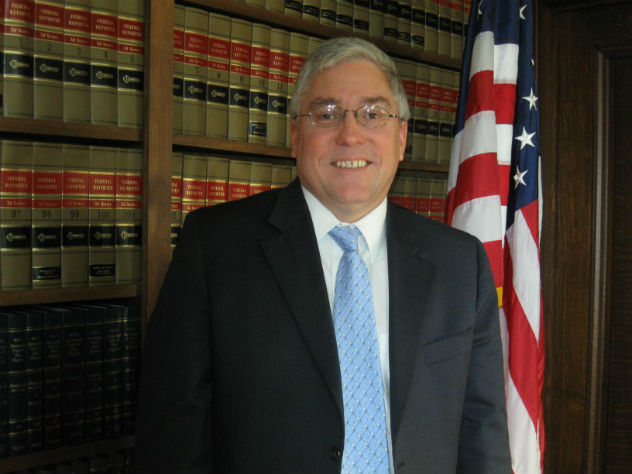 Patrick Morrisey
Jenkins explained his party switches during a nationally televised May 1 debate in Morgantown by calling himself a "proud Republican" and a "proud West Virginian."
Second, Plante said Morrisey has connected with voters with his consistent attacks that Jenkins supported cap-and-trade legislation aimed at reducing greenhouse gas emissions from coal plants and other sources in 2009, when Jenkins was a Democratic member of the state House. The bill that Jenkins supported required utilities to generate some of their power from renewable sources.
As for Blankenship, Plante cited as a political liability the former Massey Energy chief's yearlong prison sentence related to a 2010 mine explosion that killed 29 workers.
"To the extent that there's daylight, there's potential to suggest that the window's working against Jenkins," Plante told Bloomberg Environment.
Little Distinction on Coal
Still, the three men had difficulty separating themselves on coal policy during the May 1 debate. One exception was a minor disagreement over Morrisey's idea to eliminate the Department of Energy. Jenkins blasted the idea as out of touch.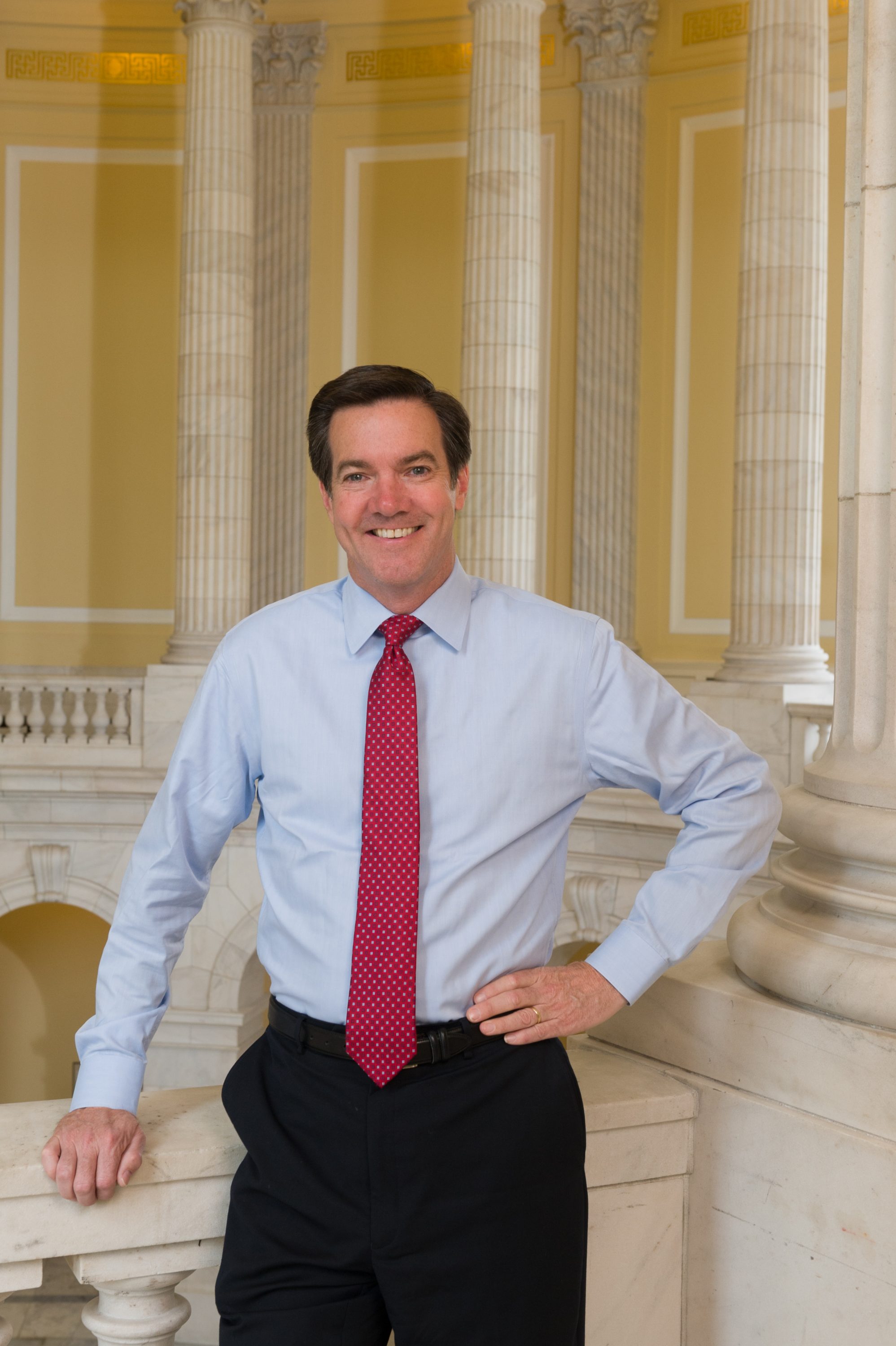 Evan Jenkins
"We're in Morgantown, West Virginia," Jenkins said. "Hundreds of jobs right here [are] under the Department of Energy to find a future for coal. We don't need to eliminate the Department of Energy. We need to find a coal future."
Blankenship said he supported the plan, too, except for a skeleton Energy Department crew of 200 employees.
"All three ignore the real culprit in the decline of coal: natural gas," Tom Susman, a political consultant with TSG Consulting in Charleston, told Bloomberg Environment.
Turning on Manchin
The candidates have also turned their fire on Manchin, whom they paint as an establishment Democrat who doesn't have coal's best interests at heart.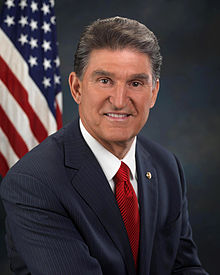 Joe Manchin
"Joe's not a fighter for coal," Jenkins said during the debate. "He says one thing and he does another. Joe Manchin supported Barack Obama. Joe Manchin fought hard to elect Hillary Clinton. He is causing our pain."
Manchin's office didn't respond to a request for comment. The senator, a former West Virginia governor, has sided with Republicans on several high-profile issues, including Scott Pruitt's nomination to head the Environmental Protection Agency, and was discussed as a possible pick to head the Energy Department under President Donald Trump.
Plante said he doesn't believe West Virginia voters are persuaded by the argument that Manchin doesn't fight for coal.
"You have to tell a credible story, and no one on the GOP side has figured out how to tell the story that Joe Manchin is really a Washington P.C. liberal, as opposed to being someone deeply rooted in West Virginia who reflects their values," Plante said.
Coal Bona Fides
Each of the men gunning for Manchin's job carries a resume as a coal booster.
Morrisey has positioned himself as an East Coast answer to Pruitt, having sued the Obama EPA several times. Last month he filed a petition asking the agency to relax permitting rules under the Clean Air Act, which he said would boost the steel industry. That, in turn, would rev up the metallurgical coal industry, Morrisey said.
Jenkins co-sponsored a bill in 2017 overturning an Obama-era rule limiting where coal companies can dump their waste. That single move saved one-third of the nation's coal jobs, according to Jenkins. He also has co-sponsored legislation that would give $1 billion to Appalachian states for cleaning up abandoned mines and held a daylong meeting in Charleston last April to investigate new ways of extracting rare earth elements from coal.
Blankenship hasn't laid out a clear plan for reviving the coal industry or peeling back environmental regulations. Instead, he has mostly criticized the Mine Safety and Health Administration, which he said is the real culprit for the mine disaster that landed him in jail. Blankenship wants to split MSHA into two agencies, one responsible for regulating and the other for enforcement.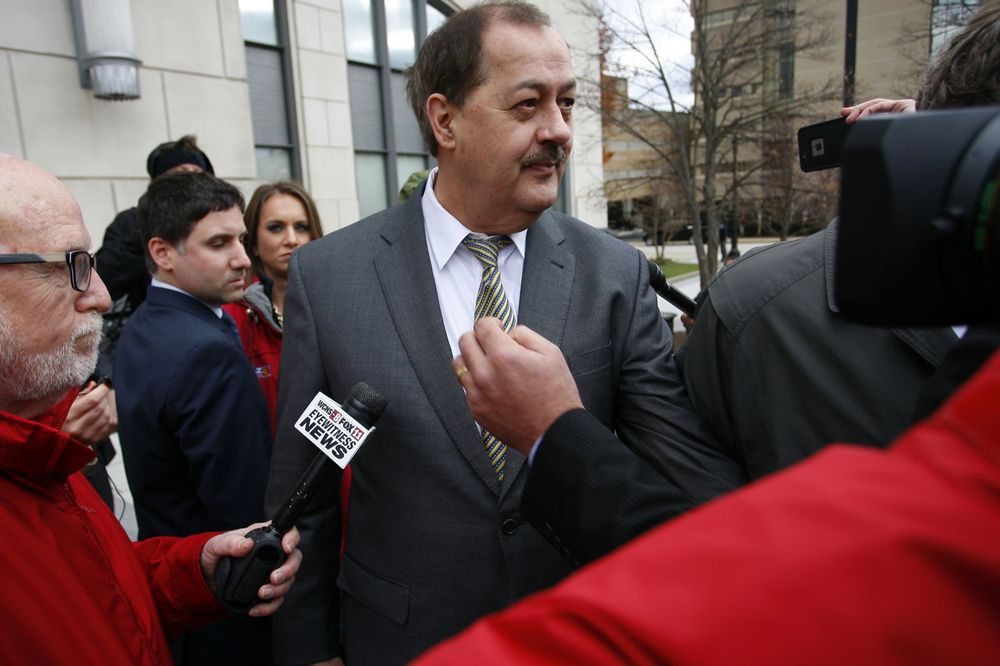 Don Blankenship
Plante said Blankenship is reminiscent not only of Trump—another political outsider who channels whites' working-class frustration—but of West Virginia Gov. Jim Justice (R), another former coal mogul who won statewide office.
"It's harder to attack Jim Justice for not supporting coal, because he made his living at it," Plante said, and the same dynamic could work in Blankenship's favor.
Environment 'Not an Issue'
The topic of environmental protection has barely surfaced on the campaign trail. It was mentioned only once during the May 1 debate, when Blankenship said in passing that imported products should be "looked at in terms of human rights violations, environmental stewardship, and whatever else you want to consider."
"This is West Virginia," Susman said. "It's not an issue."
Susman did note, however, that some third-party ads have been attacking Blankenship for a Massey Energy-related coal sludge overflow into a stream. The ads are sponsored by the Mountain Families PAC, a super PAC that has the backing of the national Republican Party, according to media reports.
Bills on the Runway
Legislatively, the Senate hasn't been as enthusiastic about helping coal country as the House.
One example is the RECLAIM Act, which would deliver $1 billion to coal states to clean up old, abandoned mines. The House version (H.R. 1731) passed the Natural Resources Committee last October, but the Senate has yet to bring it up, despite the fact that both Manchin and Senate Majority Leader Mitch McConnell (R-Ky.) have introduced their own, slightly different versions (S. 728 and S. 738).
The Community Reclamation Partnerships Act (H.R. 2937) aims at the same problem of reclaiming abandoned mines. The bill would let good Samaritans clean up old mine sites without fear of legal liability. The bill passed the House last October, but hasn't been introduced in the Senate.
Another bill (H.R. 1778) would prevent future administrations from stopping coal leasing on federal lands. It passed the House Natural Resources Committee last November but doesn't have a Senate companion. Similarly, a bill (H.R. 1119) that eases air emission rules for plants burning waste coal passed the full House in March, but hasn't been introduced in the Senate.
CoalZoom.com - Your Foremost Source for Coal News