In the UK, Opponents of Durham Opencast Mining Condemn Bailiffs and Police Over Violence at Protest Camp Eviction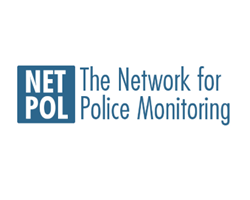 May 7, 2018 - In the UK, since the start of March, campaigners living at the Pont Valley Protection Camp, between Dipton and Leadgate in County Durham, have been protesting against opencast coal mining by the Banks Group, which has only until June 3 to extract coal from the mine before its planning permission runs out.
The camp was set up after petitions, open letters to the Secretary of State and the discovery of a protected species of great crested newt all failed to stop the mining from going ahead.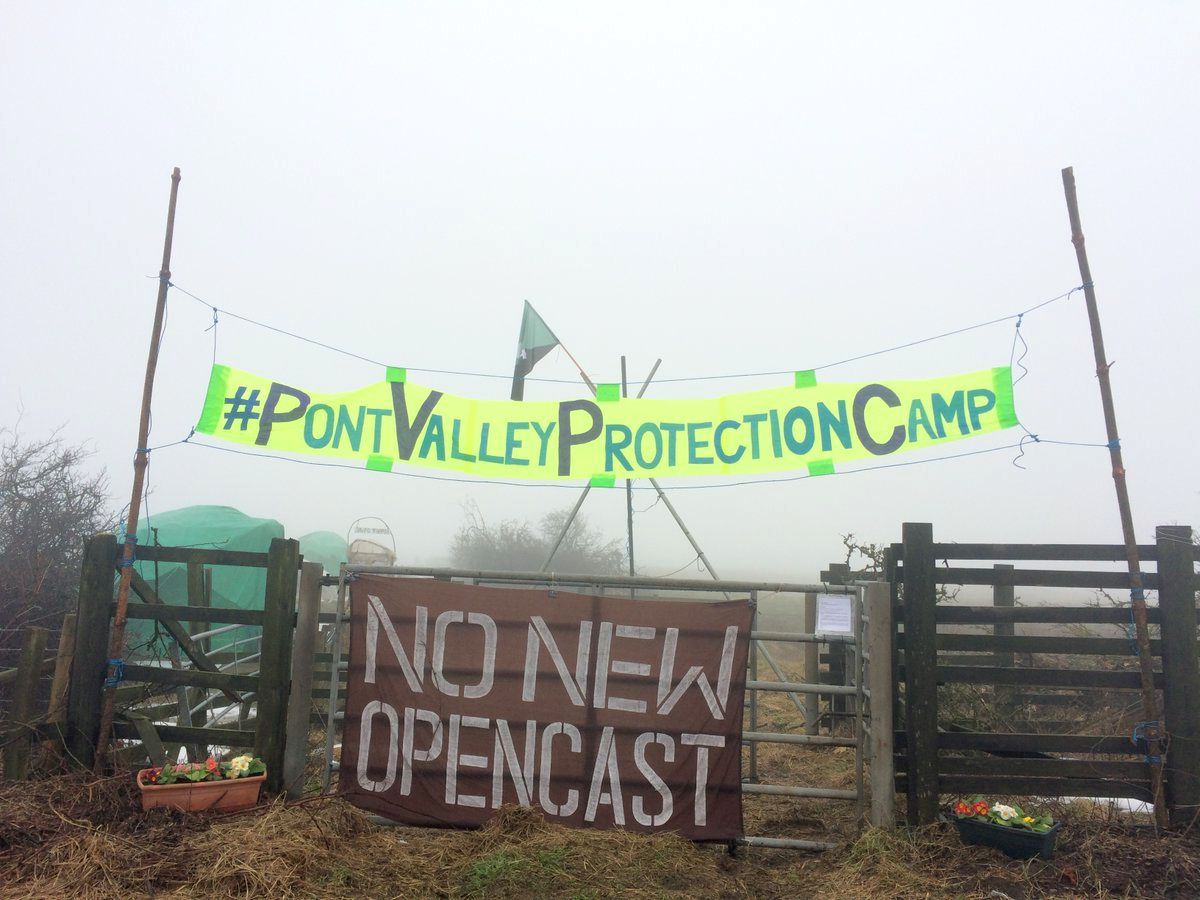 Between April 19-21, the camp was evicted by bailiffs and seven campaigners were arrested. They have complained that during the eviction, bailiffs showed little consideration for individuals' safety and subjected then to continuous abusive and sexist behaviour, which the police who were in attendance took no action against.
Instead, police officers used 'section 35' dispersal powers, intended for tackling anti-social behavior, to disperse witnesses from the area.
One campaigner says she was dragged out of the site by a digger, which was attached to a chain that enforcement officers wrapped around the 'lock on tube' that was around her arm, while watched over by police officers. In a campaign press release, she said:
"This was really scary and dangerous. My arm was in a lot of pain and I was just hoping that the metal tube wouldn't move too quickly as it would break my arm. They wrapped a chain around the tube on my arm and attached the end of the chain to a digger. They then proceeded to pull on the chain to lift the lock on with my arm inside. At this point, the officers had acknowledged that the chain could possibly slip off from the tube and cut through my shoulder with the metal tube falling back and breaking my arm. But they didn't seem to care enough to stop."




"As they lifted the tube I also had to slowly move with it in order not to break my arm. The officers had then planned to pull up the tube with my arm in it and drag the whole thing on the digger to the police station and then to the hospital to cut open the tube and free my arm.




"This whole experience was accompanied by the mocking, bullying and cruelty of the officers watching me cry in pain. They used unnecessary violence and they seemed to want to get their work done as early as possible regardless of whether or not what they were doing was dangerous."
Campaigners also say women were referred to as "butch dykes" and that enforcement officers discussed them in an overtly sexual manner. This kind of "sexualized violence" against demonstrators is reminiscent of allegations against Greater Manchester Police's specialist public order Tactical Aid Unit at anti-fracking protests at Barton Moss.
Another protester said that enforcement officers threatened to "jump on top of me and break my arm in the lock-on and drag me out". Others in tunnels constructed at the site say they were threatened with the use of diggers to remove them.
Local resident June Davison said:
"Although the campaigners understood the positions they put themselves in, we were all shocked by the lack of safety concerns and the abusive behaviour on the part of police and enforcement officers. All events over the course of the eviction were watched over by the police with little to no reaction or intervention.

It is Banks Group who is ultimately responsible for unsafe and abusive behaviour since it was the party who stood to gain from a swift end to the camp in order to uphold its June 3rd deadline for starting soil stripping work."
CoalZoom.com - Your Foremost Source for Coal News