Senator Rand Paul Underlines Endorsement of West Virginia Senate Hopeful Morrisey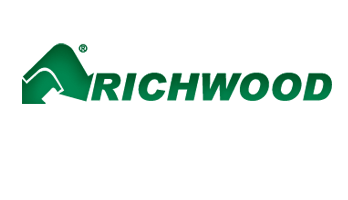 May 7, 2018 - Senator Rand Paul underlined his endorsement of West Virginia Attorney General and senate hopeful Patrick Morrisey at a rally at Richwood Industries on Thursday in Huntington in a primary that's attracting national attention.
The event was hosted by the Huntington, W.Va., manufacturing company Richwood Industries to coincide with Small Business Week, which, according to the White House, was proclaimed by President Trump as a way to "recognize the ingenuity of the American spirit and renewed promise of the American Dream."
Sen. Rand Paul speaks at a rally for senate hopeful and West Virginia Attorney General Patrick Morrisey at Richwood Industries in Huntington, W.Va., on Thursday.
Judd Roseberry, President and CEO of Richwood, spoke to the importance of small business to the United States economy in his introduction at the event. He also mentioned the importance of tax cuts and decreased regulations, citing the record-setting sales already seen by the company in 2018 as the immediate impact of this presidential administration.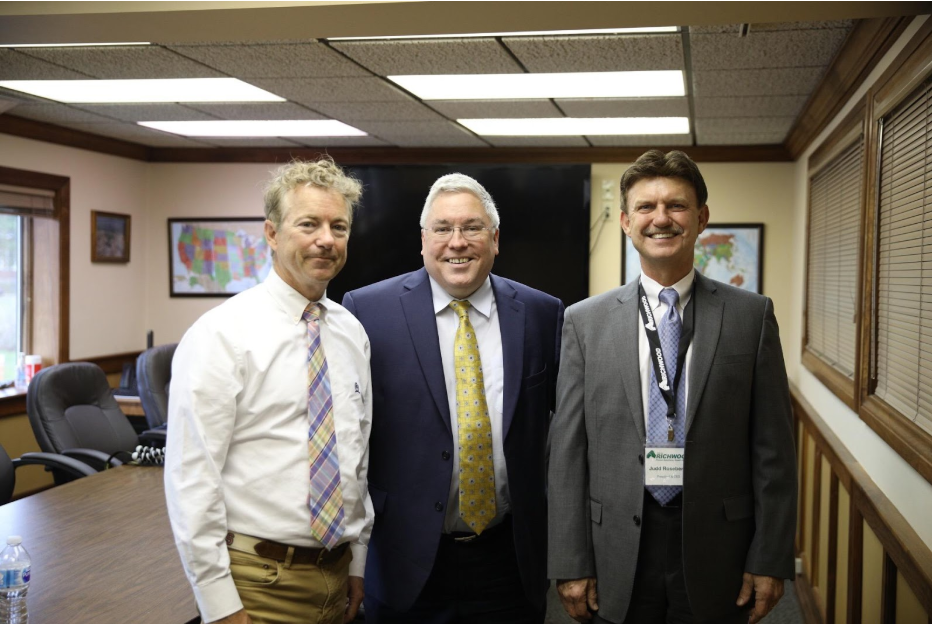 Sen. Rand Paul, West Virginia Attorney General Patrick Morrisey and Richwood President and CEO Judd Roseberry meet before the rally at Richwood Industries in Huntington, W.Va., on Thursday, May 3, 2018.
Photo by Mark Webb
Following Roseberry was Sen. Rand Paul, who immediately endorsed Morrisey as "the only constitutional conservative" in the race, garnering much applause from the crowd, some of whom were employees at Richwood, which shares Paul's small government, free market ideals. Paul spoke to the inconsistencies in the support and voting record of Morrisey's opponent, Evan Jenkins, and strongly criticized an advertisement by the candidate in which Morrisey is depicted through photo manipulation as shaking hands with Hillary Clinton.
As Morrisey took to the podium, he voiced traditionally conservative values and cited several examples of law suits he brought against President Obama during his presidency as a staunch defender of West Virginia in the war on coal.
Richwood Industries is a conveyor accessories manufacturer that provides services to help clients in the bulk material handling industry optimize productivity. The company has been operating in Huntington, W.Va., since 1976 and is one of the larger employers in the community.
CoalZoom.com - Your Foremost Source for Coal News