Harrison Coal & Reclamation Park Dinner is Saturday in Cadiz, Ohio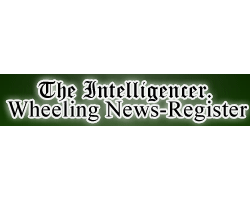 May 11, 2018 - Ohio's Harrison Coal & Reclamation Historical Park will celebrate 24 years of operation with an annual dinner held this weekend.
The park, on Ohio 519 near New Athens, preserves the history of the mining machines that were once common across the region.
The 24th annual dinner-auction will be at 5 p.m. Saturday in Wallace Lodge, Sally Buffalo Park, Cadiz. The event will feature auctioneers Gary Cain and Company of Cain Auctioneers.
The park is home to more than 20 pieces of equipment related to the mining, construction, logging and gas and oil industries. The machines in its collection include excavators, crawlers, buckets from loaders and shovels. In the fall, the park holds an annual Old Construction Equipment and Mining show that features demonstrations of some of the machines.
Among the goods up for auction include a print by local artist Dave Barnhouse called "Cadiz and Gable, Together Again." The print is from a limited edition of 195 paper prints and has been framed by Carl Streley. There also will be a photo of Barnhouse signing this print.
The event also will feature Allen Dieterich-Ward as a guest speaker. As Associate Professor of History at Shippensburg University, Dieterich-Ward's work spans urban, environmental and political history of the area. He is the author of "Beyond Rust: Metropolitan Pittsburgh and the Fate of Industrial America."
Tickets can be purchased from any member of the park or the Harrison County Visitor's Center. For details, call 740-391-4135 or 740-942-3895, or email to info@hcrhp.org.
CoalZoom.com - Your Foremost Source for Coal News