Coal Industry Finds New Optimism as Prices Rise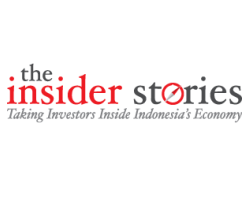 By Fauzul Muna
May 11, 2018 - Coal industry players gathered in the 24th Coaltrans Asia in Bali finds new optimism in the future coal business in the next few years, due to the rising coal price and strong demand from China and India.
Optimism is the opposite of a year earlier when the business was hit by pessimism as the fossil energy price was weakening during 2011-2015.
Global coal prices are expected to remain healthy throughout 2018 after the coal price rose to around 34 percent in 2017. The price of Asian benchmark Newcastle thermal coal had climbed 0.79 percent to US$101.5 per ton on Thursday (May 10).
Indonesian coal benchmark also reached $96.47 per ton in the first five months this year, higher than last two-year average of $85.92 per ton in 2017 and $61.84 per ton in 2016, respectively.
The optimism comes from the strong demand from China that rose 9.3 percent in the first four months of this year, according to the Reuters. It shows China will still rely on the coal even with the coal import restriction policy and commitment to shift to the clean energy.
The daily coal consumption at six major power plants in China increased to 705,000 tonnes on May 9, the highest level since Feb. 10, 2018. It increased 11 percent on the month to month basis. China's coal imports recorded 9.3 percent rise to 97.68 million ton in the first four months of 2018 (year on year).
Furthermore, the two-year low demand trend from India is expected to end this year. India would increase its coal imports amid soaring demand from its power generation.
The rebound demand prediction also supported by India's imports that slightly rise in the first four months of 2018 to 60.4 million tonnes, a 3 percent rise over 58.6 million in the first four months last year.
The price rise also drove the coal producer countries to boost production. Australia's coal exports rise 3.8 percent (week-to-week) to 7.1 million tons in the week ending May 7. It was the highest export record since mid-March 2018.
In addition, Indonesia's coal production reached 28.07 million tons in the first two months of 2017, of which 15.6 million tons were absorbed by the domestic market.
CoalZoom.com - Your Foremost Source for Coal News