FERC Chief Questions Rick Perry's Coal, Nuclear Plan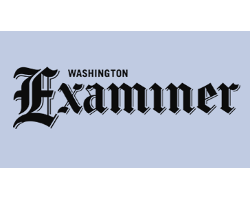 By John Siciliano and Josh Siegel
May 11, 2018 - Federal Energy Regulatory Commission Chairman Kevin McIntyre says Energy Secretary Rick Perry's proposed use of a Cold War-era law to help out coal and nuclear plants is "perhaps not the most obvious fit" when considering how to handle power plant retirements.
"It's perhaps not the most obvious fit," but "I am sure DOE has a handle on that issue," McIntyre said. Perry is considering using the 1950s Defense Production Act or another related law that were meant to keep power plants running during wartime.
The Trump plan: The Trump administration's controversial strategy on addressing nuclear and coal plant retirements has become a huge part of the president's energy agenda and a major sticking point for many industry groups that are opposing it.
McIntyre was speaking at a electric grid conference put on by the Washington Post Thursday. He was asked by the moderator about Perry's potential use of various laws to bail out power plants after FERC rejected a plan Perry proposed in the fall.
Democratic view: Sen. Martin Heinrich, D-N.M., who spoke on a panel before McIntyre, said the idea of "baseload has become a political term" when asked about Perry's use of various laws to try and save baseload coal and nuclear.
"Baseload" refers to plants that can run 24-hours without interruption.
Heinrich said coal plants "go down," but solar and wind are reliable if they are managed right. Perry's proposal is "just not market based," the senator said. It's a measure meant to bail out a "few uneconomic" power plants.
GOP view: Sen. John Hoeven, R,N.D., said one has "to be careful when you say market based." He said his state is a microcosm for many of the problems affecting the grid, because it has both coal and renewables.
He said some policies undermine baseload resources based on tax burdens and conflicts over who has access to transmission lines.
Skeptical: Hoeven appeared skeptical of Perry taking steps that would nationalize private power plants. "I don't favor nationalizing anything," he said. The panel's moderator suggested the use of the Defense Production Act would be akin to nationalizing private power plants.
Come together around transmission: Nevertheless, the lawmakers suggested that transmission line policy is one area where Republicans and Democrats can come together.
Energy bill hope: Hoeven was hopeful that the Senate will pass a comprehensive energy bill. "I'll think we'll get there on the energy bill."
The bill died last Congress in the final stages of a House-Senate conference during the presidential election. House members thought they could get a better deal under Trump and withdrew from the deliberations.
CoalZoom.com - Your Foremost Source for Coal News