Southern Co. VP: Coal to Remain Stable for Next Several Years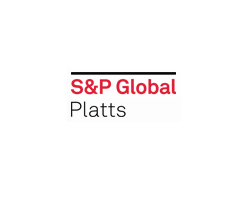 By Tyler Godwin
May 11, 2018 - Despite coal's power generation share decline over the last few years, Southern Company's share percentage is expected to remain steady over the next several years, as natural gas prices start to trade in a stable range, a senior company official said Thursday.
Speaking at the Eastern Fuel Buyers Conference in Orlando, Florida, Scott Teel, Southern's vice president of commercial operations, said his company's coal generation share has dropped to 30% from 50% over the last 10 years.
In terms of nameplate capacity, Southern has a total combined 16,200 MW among its 11 coal-fired plants, but since 2008, capacity at its coal plants have dropped by 5,500 MW. Of the reduction, 3,500 MW was retired, and 2,000 MW of its capacity was converted to natural gas.
"Our objective is we want to keep what we have, but it's becoming more challenging," Teel said. "In face of economics, we were forced to retire or convert coal plants to natural gas."
As a result of the retirements and conversions, Teel said gas-fired generation remains favorable and is projected to set a new record in 2018.
Coal burn is projected to be slightly lower in 2018, but will be volatile, driven by coal and gas prices, weather and economic factors, Teel said.
"In 2007, we had a coal burn well over 70 million tons with a capacity factor of 77%, but now we're in low to mid 30 million ton burn range and a 45% capacity factor," he said.
Southern's coal supply is expected to remain stable over the next few years, but the supply basin has started to tighten, Teel said.
"We're largely a two-basin coal supply company now," he said. "Before, we had CAPP (Central Appalachia) along with six other basins, but now over 80% of our coal is supplied from the Illinois Basin and Powder River Basin."
In 2017, roughly 34 million st of coal was supplied to Southern, down 54.7% from 75 million st delivered in 2008, Teel said.
However, Teel added that 33 million st is projected to be supplied to Southern in 2020, which over 70% of the coal in 2020 is estimated to come from the Powder River Basin.
Southern Company is the fourth largest US consumer of coal and second largest gas user.
CoalZoom.com - Your Foremost Source for Coal News