Virginia's Pocahontas Mine Awarded $1.5 Million for Renovations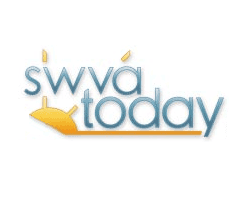 By Jim Talbert
May 13, 2018 - A partnership between the town of Pocahontas, Virginia and the Virginia Department of Mines, Minerals and Energy paid off in a big way for the town May 11.
For the last three years the department has held safety day and offered students at Abbs Valley Elementary, North Tazewell as well Dudley and Springville the chance to visit the mine, see the department's equipment and learn some of the science behind the coal and gas business. This year's event coincided with the announcement of a $1.5 million grant from the DMME to the town.
The money will be used to reinforce the mine's roof, build a walkway and a tramway. The mine will be closed for one year while the repairs are made and will re-open in hopes of drawing more tourists to the area.
The grant also includes funds for a restaurant style kitchen in one room of the museum. Mayor Ben Gibson is hopeful this will lead to a restaurant locating on the site. "This is the largest tourism grant the town of Pocahontas has seen and the results from this money should mean a greater economic return to our town,' he said.
The funds come from a pilot federal program that DMME has received $10 million from and the Pocahontas application was one of 15 statewide. Congressman Morgan Griffith was on hand for the ceremony and said the original bill did not have Virginia in it and he worked to get our region as well as the coal mining areas of Ohio and Alabama included.
Griffith gave fifth graders from Abbs Valley a "civics lesson' by explaining that process during his talk. Those were the only students at this year's event. Gibson said the mine is the town's treasure and they need to ensure that it becomes a place people across the world put on their list to visit.
DMME Deputy Director Butch Lambert said the project was a great example of what the money was designated for. He told the fifth graders he hoped they would come back next year and bring their families.
CoalZoom.com - Your Foremost Source for Coal News