Dry Bulk: US-China Trade Dispute, Truck Strikes, Coal Rules Halt Panamax Action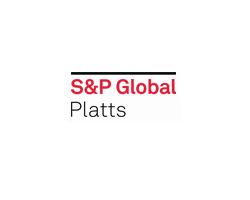 By Jamila Al Ibrahim, Joseph Clarke, and Valerie Jackson
June 1, 2018 - Trading in the Atlantic Panamax freight market has dried up over the past few weeks, softening industry sentiment and leaving freight rates unchanged across the basin.
The US-China trade dispute was renewed Tuesday after the US declared that, despite resuming talks with the world's dominant manufacturer, it still planned to implement a 25% tariff on $50 billion worth of Chinese products.
An answer from China is still pending, although it is expected China will implement similar tariffs on US goods, including grains.
This is already posing a problem for China, which is seeking alternative suppliers who can meet the country's demand for soybeans.
The US Gulf Coast-to-China grains run has remained torpid as a result, with little activity reported by shipping sources.
Adding further uncertainty to the market, the US declaration came at a time when grain shipments have been trimmed not only in the US, but also in South America.
A major soybeans supplier, Brazil, has seen a strike by truck drivers escalate across 19 states because increased fuel costs, paired with a weak Brazilian Real, are shrinking driver incomes. This has blocked cargoes the transportation by land to the Port of Parana, which traditionally receives the majority of its cargoes from trucks.
The Port of Santos has been affected less, as most of its soybeans arrive by train. But protests have been reported at ports and crushing facilities across the country, leaving industry participants uncertain about their ability to load cargoes in the coming days.
"There are grain cargoes in Brazil," said a shipbroker, adding that "the question is if they manage to get to the ports."
Brazil's President, Michel Temer, has declared a 60-day period of relief on diesel prices in an effort to find a solution to the diesel crisis. "The market is not looking its best at the moment," a shipowner said, adding "even the Pacific market is coming off, derivatives included -- recovery is yet to be seen."
The Pacific market is seeing softer rates amid new regulations on coal transportation in China. China has announced a ban on the trucking of coal, steel and iron ore in an effort to reduce pollution rates and cap domestic minerals prices.
"The government could be trying to bring prices down now to make some room for prices to go up when summer demand peaks," a trader in Singapore said. And subsequently, the Chinese government announced a cap on domestic thermal coal prices toward the end of the month.
The measure is likely to reduce the attractiveness of spot seaborne coal compared with more readily available domestic output that is already linked to rail facilities.
"Well, we don't know the amount of Chinese inquiries we'll see from now on," a shipbroker said, adding "if they carry on with this measure, we will see far less Pacific activity and we will have less business for the vessels."
Concerns about fresh Pacific ballasters streaming into the Atlantic were widespread among sources, even as the excess of tonnage eased for voyages starting on the East Coast of South America. Freight rates were still holding steady at the end of May on the back of higher bunker prices, but "given that the market is generally unsupported we are in a pretty precarious situation," said a shipbroker.
CoalZoom.com - Your Foremost Source for Coal News