Matris Design Group's Dual-Spectrum UVision - Revolutionary Mine Lighting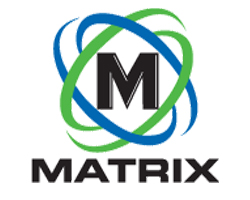 June 1, 2018 - Besides being 50% brighter, this new patent-pending lighting technology also makes reflective items POP out.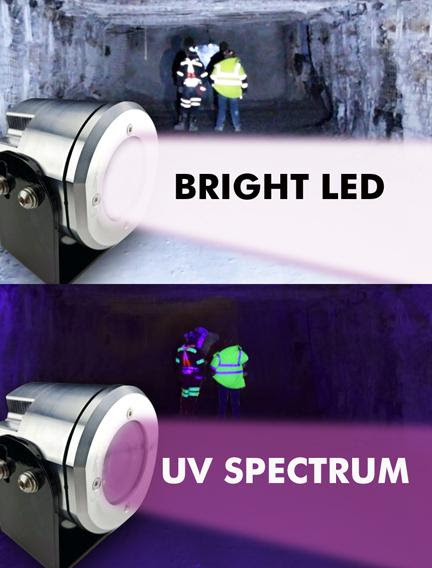 That's because UVision combines LED and safe-spectrum UV for the first time in a mine lighting system.
Dual-spectrum lighting not only vastly improves visual awareness, it increases your mine's safety factor.
"Gives me much more reaction time."
"I can clearly see other workers, machines and cables now."
"Lights up the reflectives."
"A hellofalot brighter!"
Try UVision for 60 days free in your mine!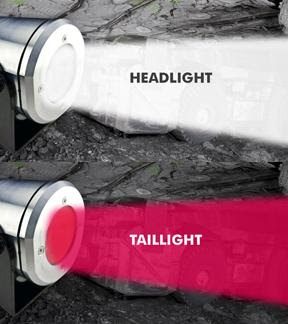 UVision:
• Fits current round XP enclosures
• Replaces old-style halogen or LED lights
• Can switch from headlight to taillight (wiring or programming)
• Available in XP or non-XP
? Costs about the same as traditional LED lights
Start your Free Trial today by calling 812-490-1525 or emailing sales@matrixteam.com.
Click here to download brochure. Click here to watch video.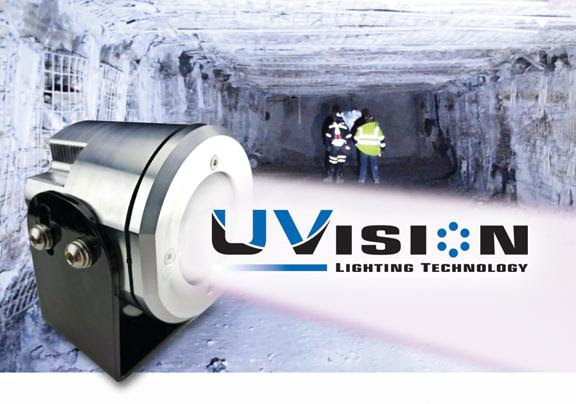 CoalZoom.com - Your Foremost Source for Coal News