Coal Stocks Pop as Trump Reportedly Orders Perry to Stop Coal, Nuclear Power Plant Closures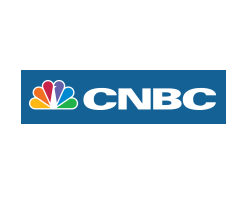 By Tom DiChristopher
June 1, 2018 - Coal mining stocks jumped today on reports that President Donald Trump will use executive powers to prevent the closure of ailing coal and nuclear power plants.
Trump has ordered Energy Secretary Rick Perry to use emergency measures to keep the plants at risk of closing from shuttering, Reuters reported, citing the White House. On Thursday, the administration circulated a draft proposal to tap two rarely used powers to keep the plants online for national security reasons, Bloomberg News reported.
Shares of Peabody Energy were up $1.95, or 9 percent, at $45.22, extending gains from earlier in the session. Meanwhile Arch Coal's stock was up $1.84, or 2.2 percent, at $84 a share.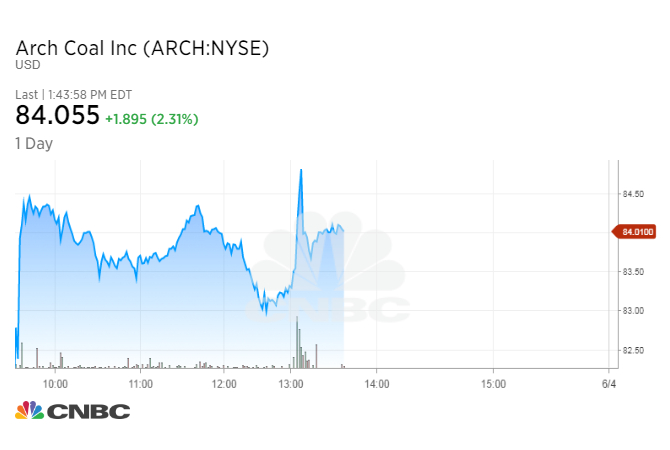 Coal and nuclear power plants are retiring ahead of schedule, primarily due to competition from natural gas-fired facilities and renewable solar and wind farms.
Further closures would hurt U.S. coal miners, who sell most of their thermal coal to domestic plants and who have been battered in recent years as they work through oversupply.
Under the Trump administration's proposal, the executive branch would force electric grid operators to buy power from plants that have become uncompetitive, according to Bloomberg News, which obtained a copy of the 41-page document.
The plan is to tap Section 202 of the Federal Power Act, which gives the secretary of Energy the authority to keep plants running in times of war or emergency, Bloomberg reports. The department will also cite the Defense Production Act, which gives the president wide-ranging power to "influence domestic industry in the interest of national defense," according to the Congressional Research Service.
The scheme would be in place for two years "to forestall any future actions toward retirement, decommissioning or deactivation" until a study on the U.S. grid's reliability concludes, Bloomberg reported.
White House spokeswoman Sarah Huckabee Sanders said in a statement to Reuters, "Unfortunately, impending retirements of fuel-secure power facilities are leading to a rapid depletion of a critical part of our nation's energy mix, and impacting the resilience of our power grid." The Energy Department and White House did not immediately respond to a request from CNBC for comment.
The unprecedented move essentially amounts to a second attempt to bail out coal and nuclear power plants. Perry proposed a rule last year that would require regional markets to compensate coal and nuclear plants for the reliability they provide to the grid. However, a bipartisan group of five regulators unanimously rejected that plan.
CoalZoom.com - Your Foremost Source for Coal News