This Chart Shows Jobs in Industries Like Mining and Construction are Thriving Under Trump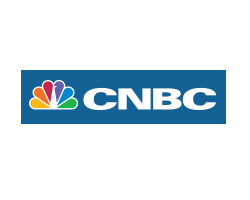 By Thomas Frank
June 2, 2018 - One of President Donald Trump's top priorities has been creating new jobs in the United States.
CNBC analyzed the cumulative job growth in each industry since the president's November 2016 election to help gauge which industries are growing at the fastest pace.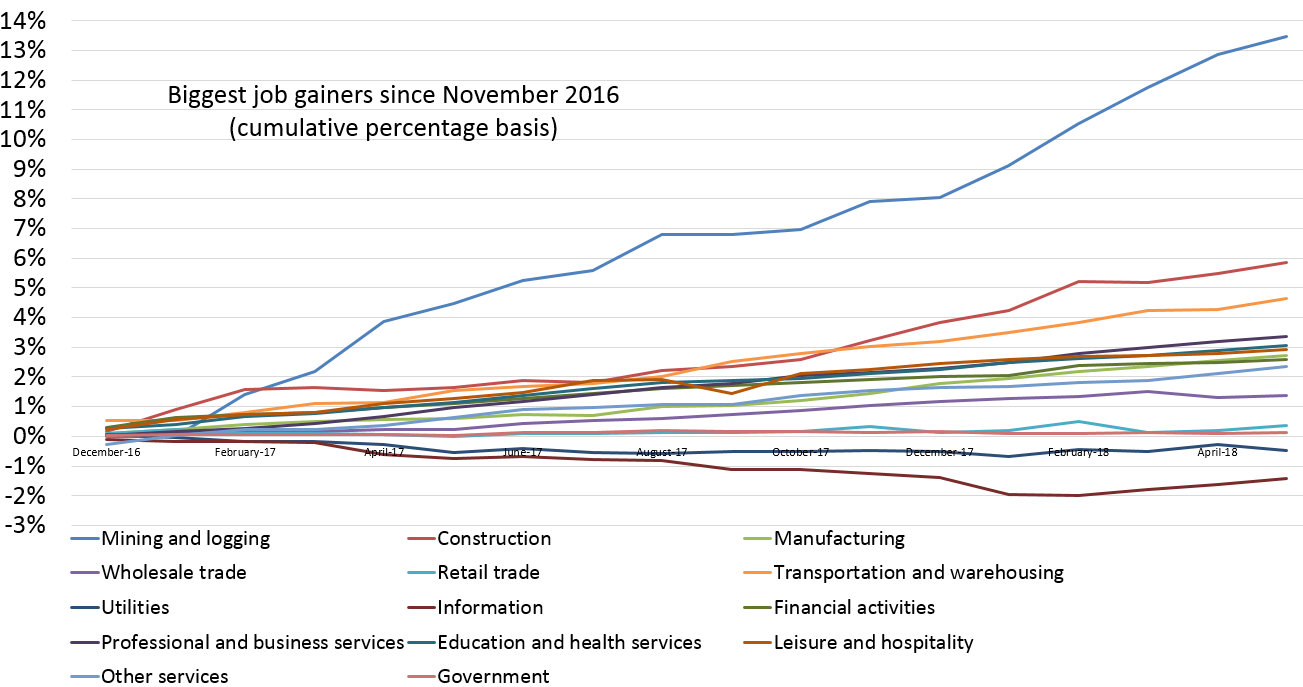 Source: Bureau of Labor Statistics, Microsoft Excel
At the top of the list, jobs in the mining and logging industry are up 13.5 percent since the election, well above the gains in construction and transportation, which made second and third place, respectively. To be sure, job growth in oil and gas extraction — which are included in the category — typically provide a boost to the headline number.
In the No. 2 spot, the construction industry is one of the hottest in the American economy in terms of employment and has been explicitly cited by the Bureau of Labor Statistics as an area of better-than-average growth.
While explanations for the growth range from increased capital investments from the private sector to a swell in oil rig building, the number of workers in the construction industry has grown nearly 6 percent since Trump's victory.
Employment in construction and extraction occupations is expected to grow 11 percent from 2016 to 2026, according to the Labor Department.
A persistent shortage of truck drivers in the transportation industry has kept companies scrambling to hire workers to move their wares. Several companies, including chipmaker Nvidia and toymaker Hasbro have recently reported how the scarcity is affecting their business.
Further, multiple signs of inflation in freight-related industries are at or near historical highs, a phenomenon that could spell price pressures for the rest of the economy. Jobs in the industry have climbed 4.6 percent since Trump's election.
The president has also lauded the manufacturing industry as essential to the health of the American economy as well as crucial to national security.
Perhaps the most notable manifestation of Trump's "American First" policy in the economic sphere is the administration's consistent use of tariffs on foreign goods like steel and aluminum.
Based on government data, jobs in the manufacturing industry have grown 2.7 percent since November 2016, just shy of the average growth rate.
CoalZoom.com - Your Foremost Source for Coal News