Harrison Power Station's Economic Impact Felt Across West Virginia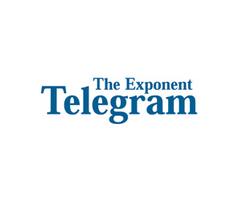 By John Miller
June 3, 2018 - Perhaps there isn't a single greater economic driver than having a plentiful, reliable source of electricity. Fortunately for Harrison County and North Central West Virginia, the Harrison Power Station has been powering our economy since 1972.
FirstEnergy's Harrison Power Station, located between Lumberport and Shinnston in the Haywood community, continues to provide energy and jobs in North Central West Virginia. The power station is one of the largest and cleanest coal-fired generating facilities in the nation.
In terms of economic impact, a new study indicates that the Harrison Power Station generates more than $1 billion in total economic activity in the West Virginia economy. For context, the gross domestic product of the entire state is around $75 billion.
The plant has a generation capacity of 1,984 megawatts, which is enough electricity to power nearly 2 million homes, making it the largest of FirstEnergy's West Virginia power plants. The station supplies electricity to the PJM electrical grid that serves 13 states and the District of Columbia.
The power plant typically burns approximately 5 million tons of coal annually, primarily from West Virginia and mostly from Harrison County.
The economic impact of the power station is very similar to that of North Central West Virginia Airport and the aerospace industry located at the airport complex, which showed a total economic impact of $1 billion in 2014.
The $1 billion figure comes from a study published by the West Virginia University Bureau of Business and Economic Research on the power station's impact in Harrison County and the state during the spring of 2018.
Based on FirstEnergy financial statements, average annual expenditures at the Harrison Power Station were $487 million over the course of 2016 and 2017. The power station directly employed 237 workers, who earned a total compensation of nearly $55 million.
"We estimate that power plant expenditures generated an additional $533 million in secondary impacts in the West Virginia economy, resulting in a total economic impact of just over $1 billion in output in the state's economy," said Dr. Eric Bowen, main author of the study.
"We estimate that the power plant supported 1,840 jobs in the secondary economy, resulting in a total employment impact of 2,077 jobs. The overall economic activity associated with this operation is estimated to generate a total of almost $40 million in selected state and local tax revenue," he said.
Coal-fired power plants are considered baseload generation, meaning they produce large amounts of power around the clock. Because they can store several weeks of fuel on-site, they are able to continue generating power through weather challenges and fuel supply disruptions.
This is critical to both the regional economy and national security.
Harrison County Commission President Ron Watson said the plant continues to be a major player in the economy of North Central West Virginia.
Watson told The Exponent Telegram the plant will continue as an economic driver in Harrison County for many more decades to come, even once the county's gas-fired power plant is up and running.
"They will be able to complement each other, and the impact that it has had has been tremendous over the years," he said. "It's already been proven to have an economic impact with our communities, and the power plant will most certainly also generate a very positive partner with our community."
Economic development depends on critical infrastructure such as electricity, water, sewer, transportation and developable property. Thanks to the Harrison Power Station, the availability of plentiful, reliable, low-cost electricity is a big plus as we strive to diversify our state's economy and attract new jobs and investment.
CoalZoom.com - Your Foremost Source for Coal News