Mining Officials Announce $5 Million Land Remediation Project in Ohio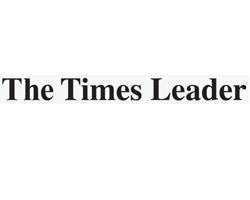 By Amy Neeley
June 3, 2018 - State mining officials announced a $5 million land remediation project on the same day they opened a mining safety center in Harrison County, Ohio.
Lanny Erdos, chief of the Ohio Division of Mineral Resources Management, and Jim Zehringer, director of the Ohio Department of Natural Resources, said the land remediation project is planned for Sally Buffalo Park. Work will involve building a retaining wall that will redirect runoff from old surface mines and creating new camping areas in the park.
Zehringer said the project will make the park safer and more enjoyable and will offer "great economic drivers."
Harrison County Commissioner Paul Coffland agreed.
"This has been a long time in the works and will be a great addition to our park," he said.
Erdos and Zehringer also participated in the grand opening of the new Cadiz Mine Safety Training Center.
"This is a big day for us and a big day for the county," said Erdos, who is in charge of mine safety for the state.
He said the state will train between 6,500 to 7,000 people at the center each year in a variety of mining tasks, from surface coal mining to ground and salt mining.
Cadiz Mayor Ken Zitko said he felt a personal connection with the center.
"I was a coal miner in 1972," he said. "I became the union fire boss. That's all about safety. These guys are the heroes. They go in when everyone else is leaving. Now, they have some where to train."
The center will feature 12 offices, two classrooms, one conference room, several situational training areas and a place to repair and maintain equipment.
"This will be part of the community," Zehringer said. "If you need a meeting space or to hold a conference, you've got it."
CoalZoom.com - Your Foremost Source for Coal News