United States Steel to Restart Second Granite City Works Blast Furnace in Illinois, Comments on 2018 Guidance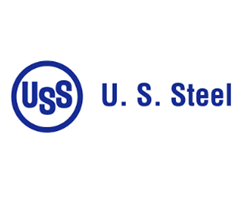 June 5, 2018 - United States Steel Corporation announced today it will restart the second of two blast furnaces ("A" blast furnace) at its Granite City Works, an integrated steelmaking plant in Granite City, Illinois. The restart of the "A" blast furnace will support increased demand for steel manufactured in the United States, while allowing the Company to continue to support customers during planned asset revitalization efforts.
"We are excited to announce that after the restart of the "A" blast furnace on or around October 1, all of the steelmaking operations at Granite City will be back on line, helping us meet an increased demand for American-made steel that has only grown since our March announcement," said U. S. Steel President and Chief Executive Officer David B. Burritt. "After careful consideration of market conditions and customer demand, including the impact of Section 232, the restart of the two blast furnaces at Granite City Works will allow us to serve our customers' growing demand for high quality products melted and poured in the United States."
The Company will hire around 300 new employees for the restart of blast furnace "A" that will support increased shipments beginning in the fourth quarter. In March, U. S. Steel announced the restart of Granite City Works' blast furnace "B" and steelmaking operations that brought back 500 positions, filled by new and returning employees. The restart of blast furnace "B" is in progress.
"Our restart efforts would not be possible without our talented team at Granite City Works. Thanks to their passion and resolve, we are on track for a successful and safe restart of blast furnace 'B,' and the forthcoming restart of 'A' will be no different," Burritt said. "We appreciate and thank the United Steelworkers for their continued cooperation and assistance in the restart process. Together, we are strengthening American-made steel."
The Company is now guiding full-year EBITDA to at or near the high end of the previously announced range of $1.7 - $1.8 billion and is reiterating second quarter EBITDA guidance of approximately $400 million.
CoalZoom.com - Your Foremost Source for Coal News