Is Trump's Potential Coal Bailout What Wyoming Needs?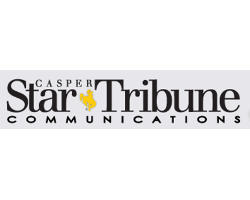 By Heather Richards
June 6, 2018 - Before he was elected, President Donald Trump promised Wyoming coal miners a revival of jobs and production that many disparaged as shortsighted.
A leaked document (PDF) Friday revealed an administration edging toward a dramatic policy to try and make good on those campaign-rally cries.
The 40-page memo (PDF) from the Department of Energy suggests that the U.S. government would buy electricity from failing coal and nuclear plants for a period of two years. The measure would stem closures of coal-fired plants until the administration has come up with a wider policy to address the reliability of the electricity grid.
It's a turning of the tables for Wyoming, the largest coal producing state in the country. Wyoming has spent years resisting federal intrusions that would hurt its coal industry, from the bully pulpits of elected officials to the court rooms.
New found support from the White House is welcome. But, it's unclear what this latest attempt to save coal could do for the state's industry, which faces long-term challenges in a rapidly evolving market.
"Anything that interferes with the market, by definition is going to be a rather short-term solution" said Gov. Matt Mead. "I think long term what is needed to build new coal-fired plants, sustain coal-fired plants and hopefully continue robust coal production is solutions that will survive multiple administrations."
If At First You Don't Succeed
The Trump administration has tried to tweak the markets in favor of coal before with the same justification.
Energy Secretary Ricky Perry pressed the Federal Energy Regulatory Commission last fall to require utilities to keep 60 days of coal supply on hand. The proposal only affected East Coast wholesale markets and was rapidly torched by FERC. The commission did instigate its own study on the resiliency of the grid in response, but the results are not expected for years.
A Department of Energy report released before Perry's proposal had found that having available coal supply on site to deal with outages or attacks on the grid was a negligible threat for the time being.
But the selling point that coal is a necessity for the grid to operate – it currently provides about 30 percent of the U.S.'s electricity mix – is old hat in Wyoming.
"Coal is still one of the most reliable, affordable and stable sources of energy in America, and advances in technology may even help strengthen its capability in the coming years," said Max D'Onofrio, spokesman for Sen. Mike Enzi.
Wyoming's delegation, always uniform in supporting potential coal support from the White House, was mainly supportive of the president's direction.
"It's encouraging that the Trump administration is actively looking for ways to support reliable baseload coal and nuclear power plants," said Sen. John Barrasso in a statement. "Coal and nuclear power plants are critical for reliable, resilient and affordable electricity."
Rep. Liz Cheney went a step further, tacitly supporting the proposal that would buy power from the power fleet.
"Congresswoman Cheney is encouraged by President Trump's directive to protect our electric grid and coal power plants," her spokeswoman Maddy Weast said in an email. "She looks forward to working closely with the Department of Energy as they develop plans to carry out this directive."
The outlier was Enzi, who declined to comment until an official directive was released from the administration.
The senator's position is that coal can compete, and should be allowed to compete on a level playing field, his spokesman Max D'Onofrio said, trotting out a familiar argument that regulations and tax benefits to renewables disadvantaged coal in the marketplace.
"Coal power plants have suffered over the last few years as they were targeted by excessive government regulations," D'Onofrio said in an email.
He's not wrong regulations have pressured coal.
Coal power came under fire over the last few years because it was the biggest emitter of toxins and greenhouse gasses in the power sector.
The Environmental Protection Agency's Mercury and Air Toxics rule, for example, is estimated to have closed hundreds of coal units across the country, according to the pro-coal group, the American Coalition for Clean Coal Electricity.
These were the weakest plants in the country, elderly and already headed towards retirement. The cost of compliance, however, did contribute to those closures.
And then there was the Clean Power Plan, which was not scheduled to be in full effect until 2021. That regulation, currently being considered for unraveling by the Environmental Protection Agency, could have cut Wyoming coal production anywhere from 25 to 40 percent, economists estimated after it was announced.
The economic downturn, led by low gas prices, hit instead, wiping out one-quarter of annual production in one fell swoop.
Early Retirements
Though the coal industry as a whole has found some stability over the last year and a half, there are weak spots across the basin, each mine dependent on selling its coal to an aging, and in some cases, uneconomic fleet of power plants.
"People think about coal-fired plants in Wyoming, but we're shipping coal to 30-plus states," said Mead. "We concern ourselves with coal-fired power plants shutting down anywhere."
The Energy Department's approach depends on legal arguments that Mead said he hadn't reviewed, but the problem this policy would address is a real one for Wyoming.
Retirements, along with consistent pressure from cheap natural gas, created a tough market for Powder River Basin coal producers. The pressure is visible. Mine-by-mine the rally post-downturn is inconsistent. Black Thunder, one of the largest open surface mines in the country, will cut production by 15 million tons for the coming year. Cloud Peak Energy's Cordero Rojo mine went from producing more than 9 million tons in the fourth quarter of 2014 to 3.9 million tons in the fourth quarter of last year.
"The electrical grid and resiliency is a legitimate issue," said Mead, who's experienced coal highs and current lows during his eight years in office. Mead will give up his seat to a new governor later this year.
To deal with this reality, coal producers and burners need long-term certainty that the leaked Energy Department proposal doesn't necessarily provide, said Mead.
"I think that better hope is found in long-term solutions that will survive future administrations that might not be as friendly to coal," he said.
Carbon Capture
Mead's time in office overlapped with what was called a "war on coal" – a mixture of anti-coal sentiment in other states and federal regulations, both a result of coal's pride of place as a carbon dioxide polluter.
The governor took the position that Wyoming had to face this on multiple fronts.
Fighting the regulations was a given. But Wyoming also had to accept that carbon dioxide emissions were a barrier to coal's survival. There were three sides to Mead's approach. The first was working to reduce the cost of carbon capture technologies that could cut emissions on existing coal-fire plants. The second was trying to foster a carbon products sector that would make the capture technology worthwhile. The third was to tap foreign markets – a very difficult bar that Wyoming has been hoping to clear for many years.
In one way or another, these three objectives work together, from Mead's point of view, to help Wyoming coal survive.
Mead asked, and was granted, $15 million from the Legislature for a coal-to-products research facility in Gillette and forged relationships with countries like Japan that have a growing need for power that could come from Wyoming's Powder River Basin.
It's that track that Mead feels the federal government could assist the state on. Until then, Wyoming needs to keep doing what it's doing, he said.
A host of contenders have stepped up to take Mead's place when his term ends later this year. Most haven't adopted Mead's approach whole hog.
The potential governors all support the carbon capture work that's happened, and all say they love the state's coal industry. But most are less loquacious on how to address coals' market troubles.
Candidate Harriet Hageman says Wyoming needs to promote the state's coal and push back against the assumption that carbon dioxide is bad for the environment. Democrat Mary Throne says climate change is a reality that the state must face and Treasurer Mark Gordon said he doubted the climate science but that Wyoming's main avenue to save coal was partnering with other countries and developing infrastructure.
Mead said it won't be sufficient to say you'll fight Washington on coal's behalf, particularly given that the current White House is pro-coal.
"It's not enough to just to say you've got to fight the federal government," he said. "You've got to have a plan for how you are going to sell coal for the next 100 years."
CoalZoom.com - Your Foremost Source for Coal News