Philippines' Team Energy Adds Third Unit to Pagbilao Coal Station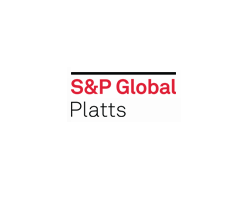 By Mia Corazon Aureus
June 6, 2018 - Philippine power corporation Team Energy has increased power production capacity at its Pagbilao power plant in Quezon province south-west of the capital Manila, an industry source close to the matter said Wednesday.
The company inaugurated its third coal-fired unit at its Pagbilao plant on May 31, although the unit had started operating at full capacity in March last year, he added.
He noted that the new unit was designed to take 4,400 kcal/kg GAR coal and had a capacity of 420 MW, which translated to an average requirement of 2 million mt/year of thermal coal. Units 1 and 2 at the Pagbilao plant have a combined capacity of 735 MW. The source said they blended 6,150 kcal/kg GAR coal with 5,000 kcal/kg GAR coal that had 0.3% sulfur "to manage emissions"
These two units require an average of 1.7 million mt/year, with 1 million mt comprised of Indonesian 5,000 kcal/kg GAR coal, he said.
The Pagbilao Unit 3 project is a 50:50 joint venture between independent power producers Team Energy Corporation and AboitizPower.
"So they [AboitizPower] procure half of the coal and sell half of the capacity, and vice versa," the source said.
A Singapore-based trader said Philippine end-users could pay a better price for thermal coal than some other customers in the Asia seaborne market.
Philippine Spot Buying
According to another trader based in Singapore, Philippine independent power producers normally buy on long-term contracts at prices linked to a Newcastle thermal coal index as "they are able to pass their costs down to consumers and do back-to-back contracts with distributors."
While he expected buyers to continue buying thermal coal based on Newcastle coal prices, they could take more spot shipments when consumption increased during the summer season.
Summer in the Philippines normally runs from March to May.
"We've been breaking peak demand records these days," the industry source said.
For the region of Luzon, electricity demand peaked on May 29 at 10,876 MW at 1.53 pm local time, up from 10,750 MW recorded on May 22 at 1.37pm local time.
"Peak means the highest load reached on a single hour," he said.
With Newcastle 6,000 kcal/kg NAR coal prices shooting up recently, he has been looking at buying cargoes on a fixed, spot basis for late Q3 and early Q4 2018.
A long-term contract offer he received for Q4 shipments linked to a Newcastle coal index translated to around $53.50/mt FOB on a 4,300 kcal/kg GAR coal basis, he said.
S&P Global Platts Tuesday assessed FOB Newcastle 6,300 kcal/kg GAR coal and FOB Kalimantan 4,200 kcal/kg GAR coal on 7-45 day basis at $113.75/mt FOB and $47.50/mt FOB, respectively.
The Philippines imported close to 26 million mt in 2017, inclusive of anthracite coal, up by around 25% compared with 2016 imports, based on data collected from the Philippine Bureau of Customs.
CoalZoom.com - Your Foremost Source for Coal News